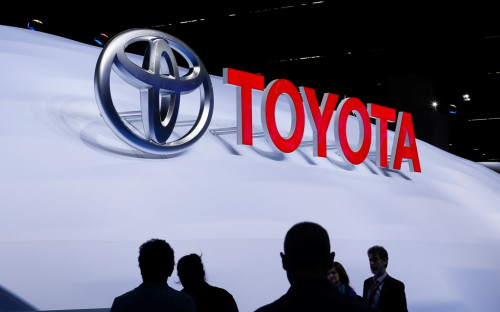 Toyota Motor, the world's largest automaker, could revise plans to invest up to 20bn baht ($609m, £370m, €449m) in Thailand, and could even lower production, if political unrest in Southeast Asia's largest auto market continues.
Toyota is the largest car manufacturer in Thailand, producing 800,000 vehicles per year. However, plans to increase annual capacity by 200,000 vehicles a year over the next three to four years are now hanging in the balance, Kyoichi Tanada, president of Toyota's Thai unit, said on 20 January.
If the unrest affected economic growth, Toyota could cut its production in Thailand while it assessed the situation, Tanada added.
Thailand is a regional vehicle production and export hub for the world's leading car makers including Honda Motor and Ford. Toyota planned to sell 400,000 cars domestically and export 445,000, Tanada said.
However, overall auto industry sales in Thailand were expected to fall 13.6% to 1.15 million vehicles in 2014, mainly due to weaker consumption and slow economic growth, data from Toyota's Thai unit showed.
2014 would be the second straight year of decline after an 80% surge in 2012, fuelled by government subsidies for first-time car buyers and pent-up demand following severe flooding in late 2011.
"Our new investment in Thailand may not happen if the current political crisis goes on longer," Tanada said.
"After the shutdown, we have fewer visitors going to our showrooms. We are ready to cut down our car output if we are affected by the political situation.
"For new foreign investors, the political situation may force them to look for opportunity elsewhere. For those that have already invested, like Toyota, we will not go away. But whether we will invest (further) or not, we are unsure," Tanada added, reported Reuters.
Bangkok Protests
28 people were injured in two explosions in Bangkok on 19 January, at a rally against embattled Thai Prime Minister Yingluck Shinawatra.
The protesters control several small patches of the capitol and are calling for Shinawatra to step down. Last month the PM dissolved parliament in an attempt to quell the protests, and called for new elections to be held on 2 February.
However, the move has failed to placate protesters, who have maintained their demand for Shinawatra to step down from her caretaker position in favour of a 'people's council' to oversee the election, as has been the procedure in previous years.
The opposition Democratic Party has vowed to boycott the forthcoming election, with party leader Abhisit Vejjajiva dismissing the current Thai political process as "failed".
Auto Sales
Toyota produced around 850,000 cars in Thailand in 2013, selling 445,000 domestically and exporting some 430,000 vehicles.
Domestic auto sales fell 7.7% to 1.33 million vehicles in 2013, according to the Federation of Thai Industries (FTI).