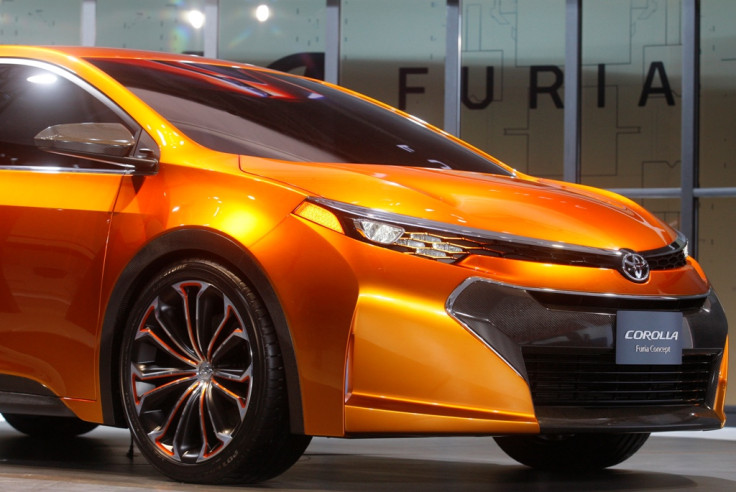 Toyota said earlier this week it was recalling 5.8 million cars worldwide over potentially faulty airbags made by its supplier Takata.
The world's biggest carmaker added 175,214 cars were being recalled in the UK affecting the Yaris, Auris, Hilux and Corolla, one of the world's best-selling models.
The cars affected were manufactured between October 2006 and December 2008, and between May 2011 and December 2014.
Toyota said the airbag inflator in some of these models contains a chemical compound which can explode with excessive force after prolonged exposure to hot conditions, and has been linked to at least 16 deaths globally, mainly in the US. The fault can affect either driver or passenger airbags.
The recall in the UK is part of a worldwide operation that includes 1.16 million vehicles sold in Japan, about 820,000 cars sold in China, around 1.47 million cars sold across the European market and 2.35 million in other regions excluding the US.
What happens next?
Registered owners of vehicles involved will be contacted by first-class mail to notify them to contact their nearest Toyota centre who will replace either the driver or passenger airbag inflators.
How long with the work take?
Between one to three hours depending on model.
Will I have to pay?
Toyota says owners will not be charged for the checks or any corrections made.
Can I check myself to see if my car is affected?
Toyota's website has a Toyota Recall Checker which can be used to see if a car is subject to recall. You will need your vehicle registration number or vehicle identification number.
How do I find my vehicle identification number ?
It will be printed on your vehicle's log book. You can also find it on your car – this number's plate is typically located in the engine compartment but may also be located elsewhere.
Will a recall affect my car's resale value?
Toyota says not. It added there are many independent studies that show recalls have almost no effect on vehicle depreciation rates.
Will this recall affect my insurance in any way?
Toyota said it understands that no motor insurance policy will be affected by a recall notice.
For more information you can call the Toyota Recall Centre on 0800 8766 750.