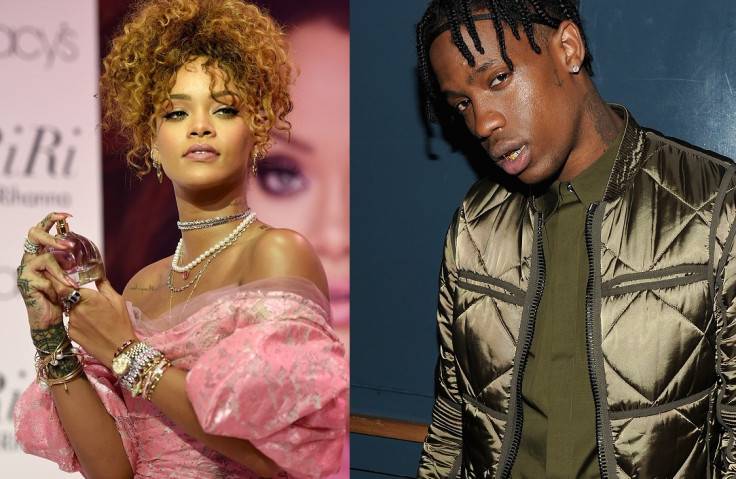 US rapper Travis Scott was admitted into hospital this weekend after suffering from dehydration, it emerged on Monday. His manager, David Stromberg, revealed the hip hop star's health scare on social media.
Sharing a snap of Scott slumbering in a hospital bed, he wrote the cyptic caption: "Sunday." After fans expressed concern about the MC's condition, Stromberg replied in the comments, reassuring them, "he's fine he was just dehydrated."
It's has been a hectic few months for Scott. Earlier in September 24-year-old old, who is signed to production wing of Kanye West's the G.O.O.D. Music record label, released his sophomore album Birds in the Trap Sing McKnight. The record received 50.2 millions streams in its first week and topped the Billboard 200 chart, recording 88,000 equivalent album sales. He also signed a new global publishing deal with Universal. "I've been chasing Travis Scott for years. His talent and ambitions are limitless. He's a rock star, as well as being a brilliant writer/producer," UMPG chairman and CEO Jody Gerson said.
Scott, real name Jacques Webster, was also romantically linked to Riri back in September 2015 after the pair were captured on camera kissing at a NYFW party. Although the alleged romance quickly fizzled out, at the time a source told E! News that he was "very into her."
An insider told HollywoodLife: "She thinks he's a rapping genius and was already a big fan of him before she met him. Travis is a super stylish guy and fun to be around, so Rihanna is really enjoying his company for the moment."