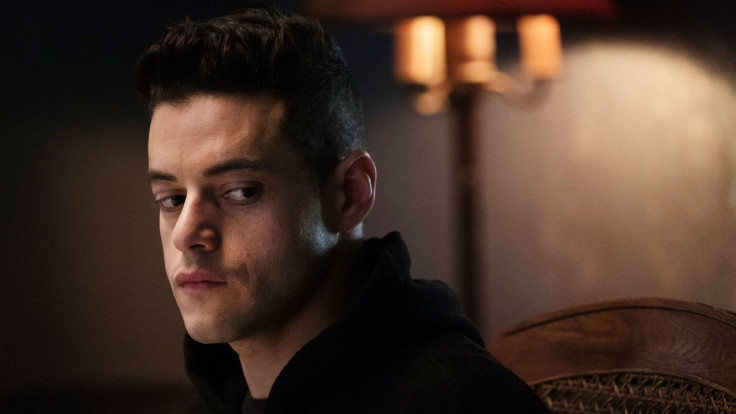 Elliot Alderson will not be seen in a good shape, thanks to Ray's hired goons, in the upcoming episode of Mr Robot season 2. Also, in episode 6, titled eps2.4m4ster-s1ave.aes, Darlene Alderson and Angela Moss' plan to hack FBI will not go as planned.
The official synopsis for episode 6 reads as follows:
In the previous episode, Angela agreed to help Darlene with her FBI problem, while Elliot, went against Ray's wishes and looked into the latter hidden website, which featured many illegal things, from illegal drugs to human trafficking. The episode ended with Elliot being dragged out of bed and subjected to a heavy beat down from Ray's goons.
Also, FBI agent Dominique DiPierro was caught in a crossfire while on a field trip to the E Corp's Chinese server in Beijing in the same chapter.

The promo for episode 6 shows Ray and his two bodyguards visiting Elliot in a hospital. The hacker is seen in a bed, with bruises around his face, as Ray announces, "Big day is ahead. Work to do!" Because of Elliot's disappearance, Angela will take things into her own hands and go ahead with her plan to hack into the FBI, as Mr Robot says, "You cannot teach someone to hack in one day."

But a confident Angela is seen saying, "I will get this!" Then we see Darlene and Angela working together to crack into FBI database and Elliot is left to deal with Ray's goons. Can Angela pull off the FBI hack? Can Elliot get out of Ray's mess?

Looks like there's troubles ahead for both of them, and to know how they will get out of this keep watching MR Robot season 2 episode 6 this Wednesday (10 August) at 10pm EST on USA Network.