Donald Trump continues to maintain his belief that millions of people voted illegally in the 2016 US presidential election.
The admission was made by White House press secretary Sean Spicer on Tuesday (24 January) after he was questioned about Trump's unsubstantiated claims about widespread voter fraud.
The day before, the president welcomed congressional leaders to the White House before telling them between three and five million "illegals" cast ballots, two Democratic aides said on condition of anonymity.
Trump lost the popular tally to rival Hillary Clinton by 2.9 million votes overall in the November election and has made a string of claims about alleged voter fraud without presenting any evidence.
"The president does believe that, I think he's stated that before, and stated his concern of voter fraud and people voting illegally during the campaign and he continues to maintain that belief based on studies and evidence people have brought to him," Spicer said.
When pressed on what evidence exists to support Trump's claim, Spicer only cited a study by Pew, which does not support the allegation. The study came out in 2012, but focused on the election of 2008 when Barack Obama came to power.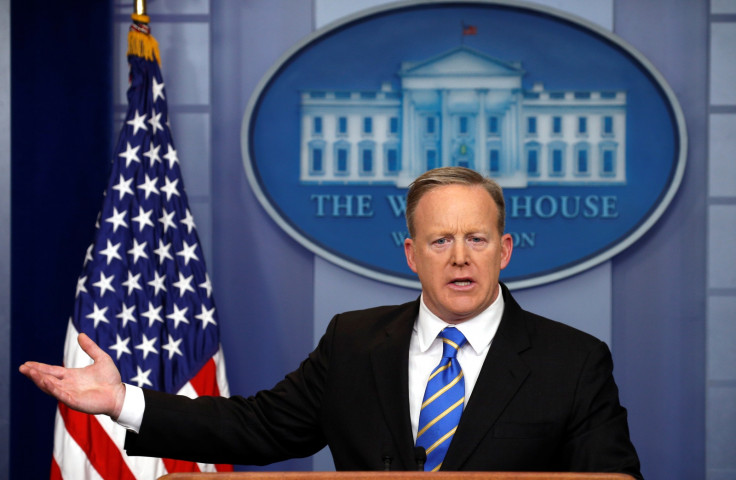 Spicer was asked whether the Trump administration would launch a probe into the alleged voter fraud, to which he replied: "Maybe we will". He later added: "I think, let's not prejudge what we may or may not do in the future".
Numerous studies have found no evidence of voter fraud. Earlier in the day, House Speaker Paul Ryan dismissed claims of people voting illegally, and said: "I've seen no evidence to that effect. I've made that very, very clear".
GOP senator Lindsey Graham called on the president to stop repeating the claims. "To continue to suggest that the 2016 election was conducted in a fashion that millions of people voted illegally undermines faith in our democracy," said Graham.
"It's not coming from a candidate for the office – it's coming from the man who holds the office. So I am begging the president, share with us the information you have about this or please stop saying it."
Explaining why Trump needs to put the issue to bed, Graham added: "I'd like [him] to come forward and say: 'Having looked at it, I am confident the election was fair and accurate and people who voted voted legally.' Cause if he doesn't do that, this is going to undermine his ability to govern this country."