As Donald Trump swept to a stunning victory in the 2016 presidential election, a number of Jewish journalists were receiving vile abuse from trolls claiming to be Trump supporters. Comments about firing up gas ovens were received by respected figures including Atlantic contributor Peter Beinart.
Beinart, who also writes for Haaretz, tweeted: "I've never felt more Jewish and less American" as it became apparent Trump was winning the race with Hillary Clinton to become the 45th US President. He was then deluged with anti-Semitic comments from mostly anonymous trolls. Other figures including Nate Cohn, Ben Shapiro and Yair Rosenberg received similar comments, according to the Jerusalem Post.
During an increasingly bitter campaign some commentators – particularly those who favoured Hillary Clinton – have condemned some of Trump's most inflammatory rhetoric, aimed mostly at Mexicans and Muslims. Trump's election has also been welcomed by some elements of the "alt-right" including the Daily Stormer, as well as traditional anti-Semites such as the Ku Klux Klan.
In October the Anti-Defamation League criticised one of Trump's campaign ads, which mentioned people who controlled the so-called "lever of power" in Washington and worldwide. The speech was interspersed with photographs of prominent Jews such as Goldman Sachs CEO Lloyd Blankfein, financier George Soros and Federal Reserve Chair Janet Yellen, Slate reported.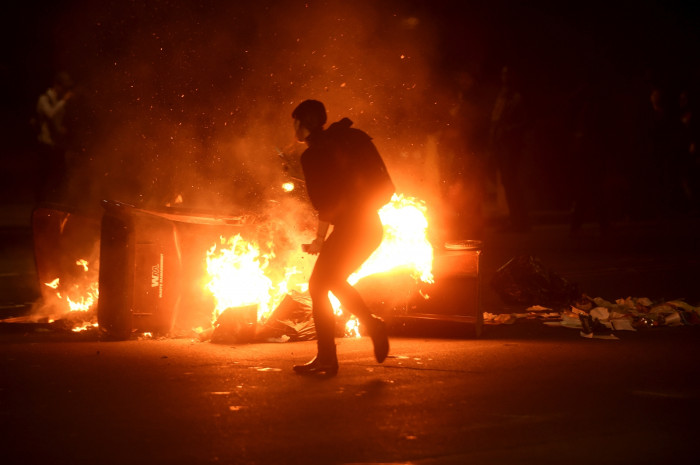 Trump himself has gone on record to pledge his support for Israel, and his daughter Ivanka converted to Judaism when she married Jared Kushner. Nevertheless many Jewish-Americans are reporting an increase in anti-Semitic abuse during the campaign, during which Trump was also criticised for a poster showing Hillary Clinton next to what appeared to be a Star of David. Trump's team denied the poster was anti-Semitic but replaced the star with a circle.