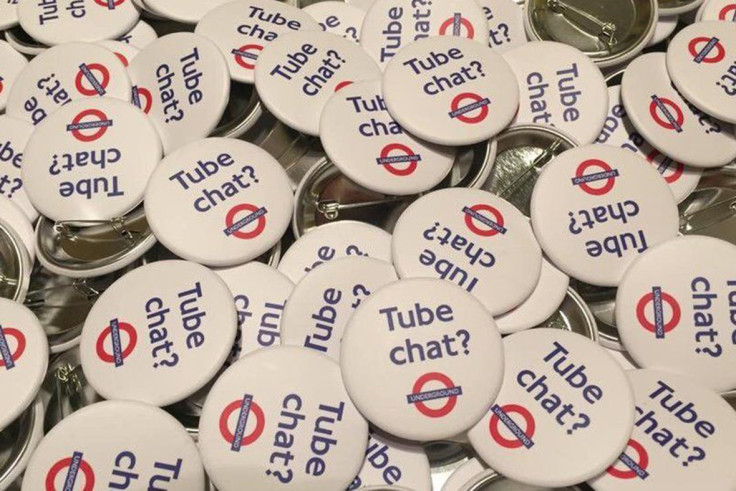 Jonathan Dunne logged on to Facebook on Thursday, and was faced with thousands of messages. Some were supportive, but most were negative. The wave of abuse came 24 hours after he had tried to start a revolution in London. A noisy one.
Dunne had been at Old Street Tube station handing out badges encouraging London's notoriously mute commuters to talk to each other. Passing out 500 badges with the words "Tube chat?", the 42-year-old attempted to encourage conversation between fellow passengers. Little did he know the actual conversation it would spark.
News articles, blogs and comment sections all had something to say about Dunne's plan, which spread on social media under #tube_chat and sparked debate on Londonders' apparently sacrosanct right to silence.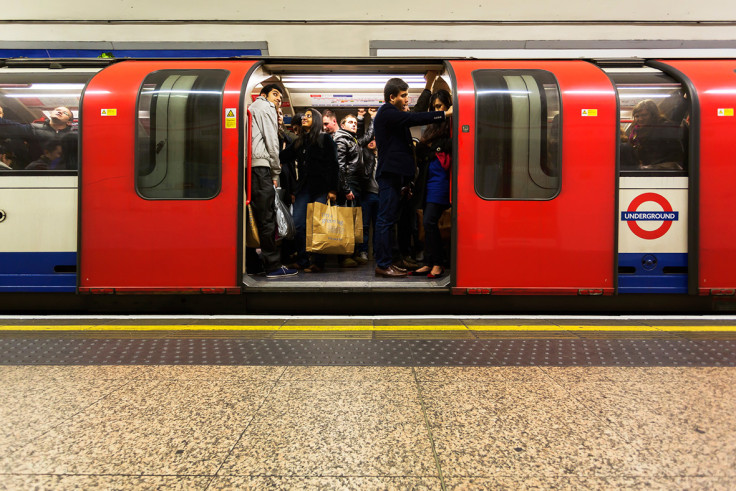 Speaking to IBTimes UK, Dunne said most of the feedback was negative. "The reaction was pretty negative at first but then there was a second wave that has been a lot more positive. It's like anything – people don't like new stuff. And it [the badge] challenges people, the miserable kind of people."
Dunne, who works for the NHS and lives in Haringey in north London, has been travelling back and forth between London and his native US since 1996, when he studied in the capital. He said in contrast to other countries there has always been an omerta-like rule on silence the Underground here.
"It seems to be that in London several hundred people stand in total silence. I can maybe understand that during a commute to work but it is the same at the weekend. We never strike up a conversation with anyone. I live in Haringey and mainly travel on the Piccadilly line so my experiences on there inspired me to make the badges."
The badges, which cost Dunne £100 and more of which have been ordered, were for people to "opt in" to conversation and avoid the feeling of being "violated", which is how he felt some passengers would react if a stranger spoke to them. If people don't feel like talking, he added, they can simply take the badge off.
Speaking to strangers is not as difficult in New York and Washington DC, where Dunne has lived, and Italy, where he has travelled. He said commuters there "loved to talk" and that as an American he easily noticed how the London Underground hurtles along with passengers staring aimlessly into space to avoid chatting.
Dunne said the Northern and Central lines were the "absolute worst" for silent journeys. "I think it's partly because of the way you are packed in on those lines. My Utopian vision is a journey on the tube where the carriage is clean, there are fewer people on it and where people are having a conversation."
Journeys today, he adds, are taken up by commuters absorbed in Candy Crush Saga or news apps on their smartphones, but Dunne is quick to say he does not blame technology. "I don't think phones are totally to blame for it. It used to be that commuters put their heads in the newspaper and came up when they got off."
More badges have been planned with hundreds set to be distributed at West Ham's home game at the London Stadium against Middlesbrough on Saturday. He's glad people are talking about the campaign and thinks the badges could have a wider impact.
"In London you walk out of your door and you become one of the crowd and I think that is unhealthy. Talking is good for you. The main cause of death in men under 55 is suicide and I just think talking could potentially help that."