Two days of tube strikes next month across the entire London Underground network have been announced by the RMT union. Commuters are set to face two more rush-hours of misery if TfL and the union cannot reach a settlement over staffing levels in order for the strikes to be called off.
The action is to take place between 6pm on Sunday 5 February and 10am on Monday 6 February, and between 10am on Tuesday 7 February and 1am on Wednesday 8 February.
The RMT claims that safety on the network is "on a knife edge" after around 900 jobs were cut by Boris Johnson's administration. Under Mayor Sadiq Khan, TfL has promised to hire hundreds more staff in 2017, but the union claims it is not doing enough.
The contention is long-standing and was the cause of the last strike on 9 January. That day saw millions of commuters braving weather on foot as queues for buses snaked along pavements and traffic came to a standstill in the city centre.
TfL and the RMT have since convened for Acas peace talks, but on Friday (27 January) they have broken off.
RMT general secretary Mick Cash said: "RMT members on the London Underground stations see, day in and day, out the toxic impact of the job-cuts programme, and they are reporting back that it is horrific. It has now also been shown that at management level there is agreement with the union that the cuts have been a disastrous mistake."
Steve Griffiths, London Underground's chief operating officer, said: "This threat of strike action is completely unnecessary. We invited both unions to continue talks at Acas today in a bid to resolve this dispute. We are still in talks with the TSSA union, but the RMT refused to join us today [Friday]. We urge the RMT to continue talking to us so that we can reach a resolution."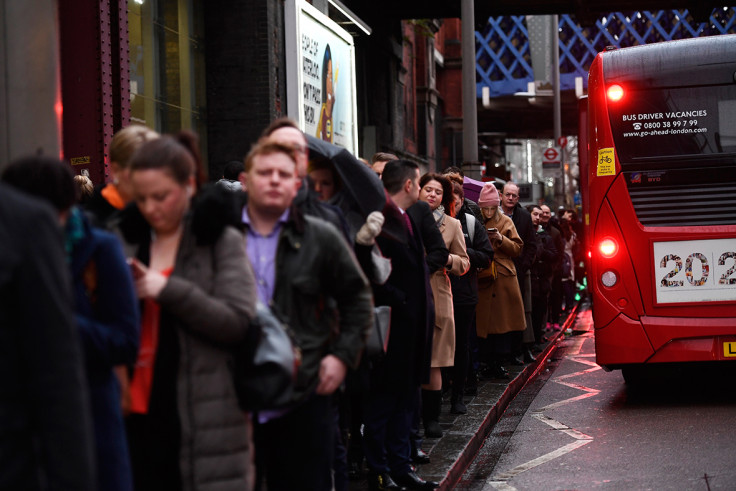 This winter has been defined in part by strikes on the transport system in and around London. The dispute between Southern Rail, the RMT conductors and train-drivers' union Aslef has paralysed commuter networks in Surrey and Sussex, leading to widespread calls for the government to nationalise the franchise.
Over Wednesday and Thursday (25 and 26 January), RMT staff on the central line walked out in protest against plans to relocate eight train operators from one depot to others. The knock-on effect severely debilitated other Underground lines.