Tunisia beach attack: Mourners hold candlelit vigil as British death toll rises above 30
Hundreds of tourists and locals in Tunisia have held a candlelit vigil on the beach to mourn the victims of the shooting on 26 June, which is now believed to have taken the lives of over 30 Britons.
Grieving mourners laid flowers and candles on the beach by the Sousse hotel where gunman Seifeddine Rezgui killed 38 people in the name of Islamic State (Isis).
One Tunisian woman attending the vigil told Reuters: "We all are one, we all are life, and what happened here is exactly against life, against democracy and against people to live their life".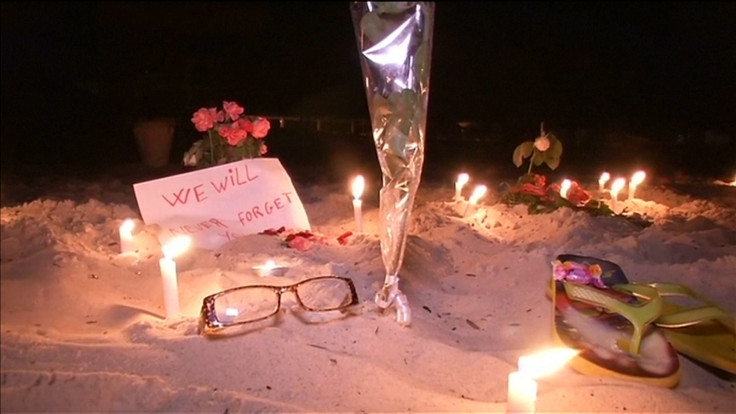 With news that the British death toll is expected to rise above 30, Prime Minister David Cameron has said that Britain is "united in shock and grief" and would show "unshakeable resolve" in dealing with extremism. It said the official death toll is now known to be much higher than originally reported because of the time taken to confirm the identities of those killed.
Tunisian authorities have launched a nationwide search for more suspects who they believe helped Rezgui in carrying out plans to massacre holidaymakers at the beach resort.
© Copyright IBTimes 2023. All rights reserved.