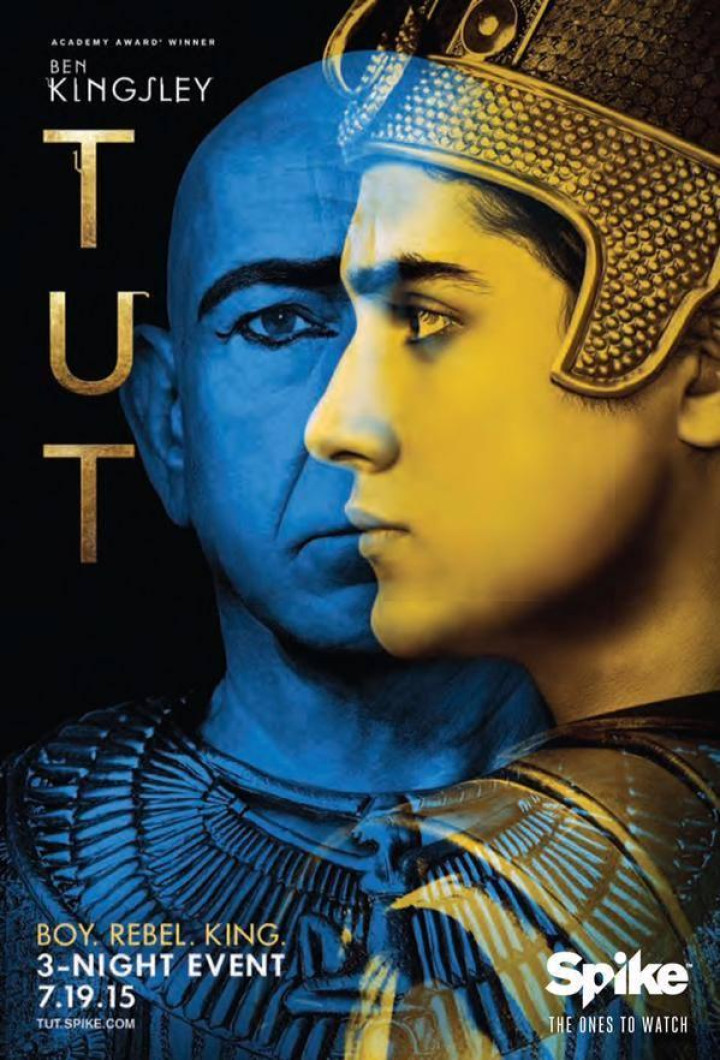 Tut - a new six-hour miniseries premieres this Sunday, 19 July, on Spike TV. Based on the short-lived rule of one of ancient Egypt's most extraordinary pharaohs - Tutankhamun (King Tut), the series stars Avan Jogia in the title role and Sir Ben Kingsley as his close advisor, Vizier Ay.
According to the show's official synopsis, Tut revolves around King Tut's rise to power and his struggle to lead Egypt to glory, while his closest advisors, friends and lovers scheme for their own nefarious interests.
The series will see the young King Tut trying to convince the people of Egypt that he's a fit ruler while Ay tries to manoeuvre the events so that Tut doesn't succeed.
"He's a man who very much wanted to join the royal club and succeeds because of great skill and great intelligence, as well as pitting rival factions against each other," Kingsley told Yahoo! TV of his character.
Ay was said to be the power behind the throne during Tutankhamun's reign. In fact, it is largely speculated that Ay, who succeeded Tut as pharaoh, may have played a hand in the king's mysterious and untimely death.
"I believe the narrative of our series will show that Tut was more inclined to break the orthodox hold of the priests and landowners in Egypt and give that power back to the people," stated Kingsley.
Jogia, who plays Tut, also spoke about what the ruler stood for, and how he envisioned society. "He's a deeply sensitive person who has never been comfortable with the way his particularly myopic version of society is run," the actor told W Mag recently. He added, "He's not a warrior. He does things because of his will and determination to be remembered by time."
The three-night miniseries drama, starting this Sunday, will debut a new two-hour episode each night from 19 to 21 July. Check out the Tut premiere schedule below:
You can click here to watch the premiere, part 2 and 3 of Tut online.
You can also watch the episodes live stream online by clicking here.