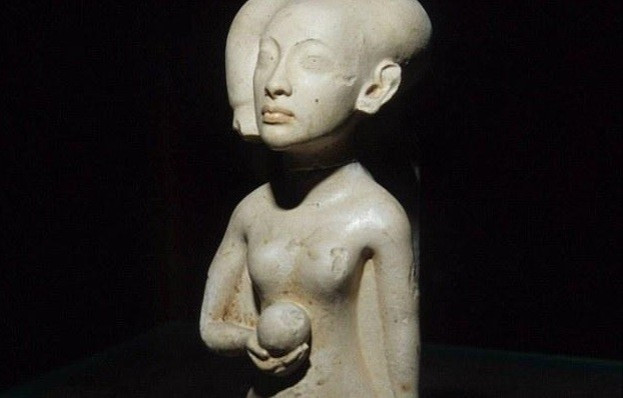 A priceless 3,000-year-old statue of the sister of Pharaoh King Tutenkhamun has become the latest victim of the instability shaking Egypt.
Looters stole the limestone carving from a museum in the city of Mallawi, during a raid which decimated the irreplaceable collection of antique objects.
Only artefacts which were too heavy for looters to carry out of the museum were not stolen. More than 1,000 items were taken, with just 46 left on display.
It is feared the sculpture, titled the Daughter of the Paraoh Akhenaten, will now vanish on the black market.
"It is a masterpiece," said archaeologist Monica Hanna. "It was the highlight of the museum, and even though there were other highlights people went there to see the daughter of Akhenaten.
"I think the looters knew what they were taking."
An international alert has been issued by the authorities in the Egypt, which is currently under the control of a military dictatorship.
Some pieces were recovered as police handed back 600 items to the gallery. But around 400 items remain missing, including gold coins from ancient Greece.
"I firmly condemn the attacks against the cultural institutions of the country and the looting of its cultural property," said Irina Bokova, director-general of Unesco.
"This constitutes irreversible damage to the history and identity of the Egyptian people."