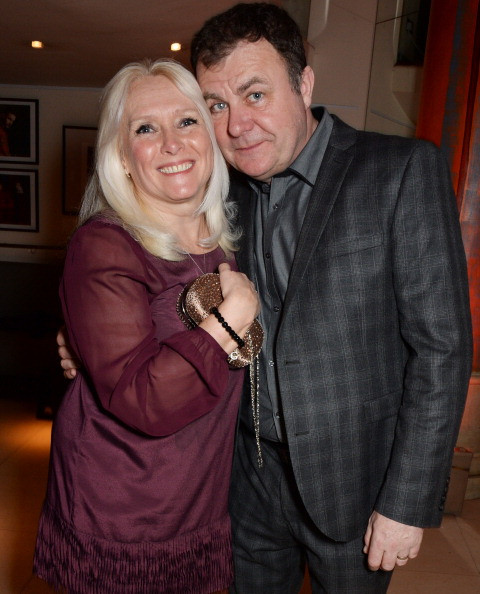 BBC presenter Paul Ross has admitted to a gay affair with a man he met at a dogging spot.
The 57-year-old father-of-five has confessed to cheating on his wife of 10 years with former English teacher Barry Olivier.
Despite the affair, Jackie Ross, who married the presenter in 2004, says she is standing by him, dismissing the indiscretion as "six months of madness" and attributing her husband's actions to his use of mephedrone.
It was revealed that Jackie Ross discovered the affair when she was trying to locate her husband's mobile and tracked it down to Mr. Olivier's flat using an app on her iPad. The TV star then confessed.
Mrs Ross said: "I know 90 per cent of Paul is a good man. He's a good dad. I feel the sex was part of the mephedrone package, I don't see it as a gay relationship, I see it as part of the drugs."
Ross is the elder brother of chat show host Jonathon Ross and is himself best-known as the breakfast presenter on BBC Radio London and for his appearances on ITV's This Morning.
Explaining his conduct, he said he was looking for escape after facing financial ruin, and had turned to the internet to search for casual sex.
After visiting a dogging site near the Thicket roundabout in Maidenhead, he arranged to meet Mr Olivier, a father-of-four and began an affair.
It's alleged that the two regularly met at his flat in the Berkshire town, where Ross first took the drug mephedrone, more commonly known as meow meow.
He told the Sun on Sunday: "We went back to his. There was some white powder on his kitchen top with some straws and then he took a couple of hits of this stuff.
"I was on telly in the Eighties and drugs were all around and I never tried them. Anyway, so I tried this stuff and then we had sex and it was just incredibly intense. It was all about the drugs."
Mr Olivier, who revealed their pet names for each other were Puck and Pea, claimed Ross would often drive to his flat to snort mephedrone and have sex before starting his radio show.
Ross has strongly denied taking drugs before presenting the show.
The BBC has announced that he will not be presenting his show tomorrow morning to "deal with his issues" and is expected to be off air most of next month.
A spokesman for the BBC said: "Paul has spoken about his personal problems at length. He will be taking some time off to deal with those issues and won't be on air on Monday."