A Twitter account is using photos from the Charlottesville rally to identify Nazis
White supremacist rally held in Virginia turned violent, leaving at least three dead.
A Twitter account is using photos from a violent white supremacist rally in Charlottesville, Virginia to identify Nazis and other attendees of the far-right gathering.
The Yes, You're Racist Twitter handle, with more than 255,000 followers, is posting pictures of white supremacists and either providing their names or calling on other Twitter users to help identify them.
"Nazis are marching without fear. Counterprotesters are getting mowed down in the street. Whether you like or not, it's time to pick a side," read one of the posts.
Events turned fatally violent at the right-wing "Unite the Right" rally when a man – later identified as 20-year-old James Fields – allegedly rammed a car into a crowd that had gathered to protest against the Nazi gathering.
At least one person was killed and another 19 injured. Field has been arrested and charged for the murder of 32-year-old Heather Heyer, a paralegal from nearby Greene County.
He was also charged with three counts of malicious wounding and failing to stop at an accident that resulted in a death."
In a separate incident, two police officers were killed in a helicopter crash near the scene. At least one white supremacist is believed to have been fired for attending the rally after his identity was revealed by Yes, You're Racist.
Local media reported that Cole White, an employee at a hot dog restaurant in Berkeley was sacked after a post revealing his identity was retweeted 20,000 times. "Effective Saturday 12th August, Cole White no longer works at top dog," read a sign on the restaurant's door.
"The actions of those in Charlottesville are not supported by top dog We believe in individual freedom, and voluntary association fro everyone."
President Donald Trump's reaction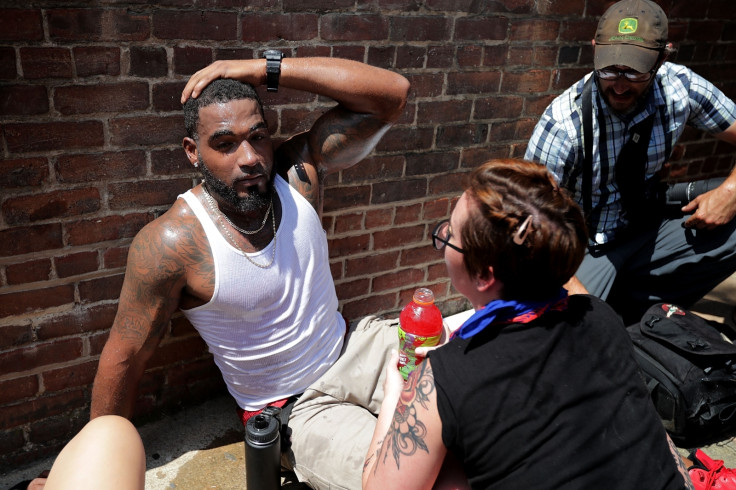 US President Doland Trump condemned hate and violence "on many sides" when responding to the events in Charlottesville. "We condemn in the strongest possible terms this egregious display of hatred, bigotry and violence on many sides, on many sides," Trump said.
"It has been going on for a long time in our country – not Donald Trump, not Barack Obama. It has been going on for a long, long time. It has no place in America."
The president was criticised for not directly condemning the white supremacist rally. However, the White House later defended the president's comments, arguing that Trump's condemnation of violence referred to all hate groups, including white supremacists.
"The president said very strongly in his statement yesterday that he condemns all forms of violence, bigotry and hatred. Of course that includes white supremacists, KKK, neo-Nazi and all extremist groups," said a spokesperson.
Some Trump critics claim that his election has reignited white supremacism across the country. Trump has often stirred criticism for making racial remarks perceived as divisive and discriminatory.
Charlottesville mayor Michael Signer said he was disgusted that white nationalists had come to his town and blamed the US leader for the upsurge of violence. "I'm not going to make any bones about it," he said. "I place the blame for a lot of what you're seeing in America today right at the doorstep of the White House and the people around the president."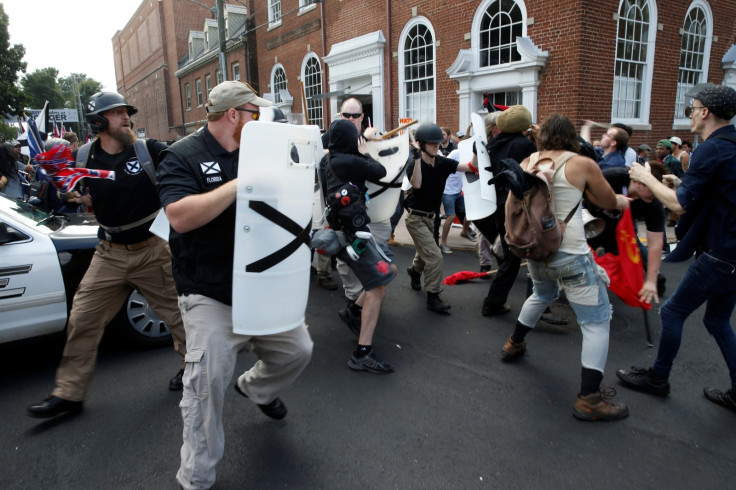 © Copyright IBTimes 2023. All rights reserved.