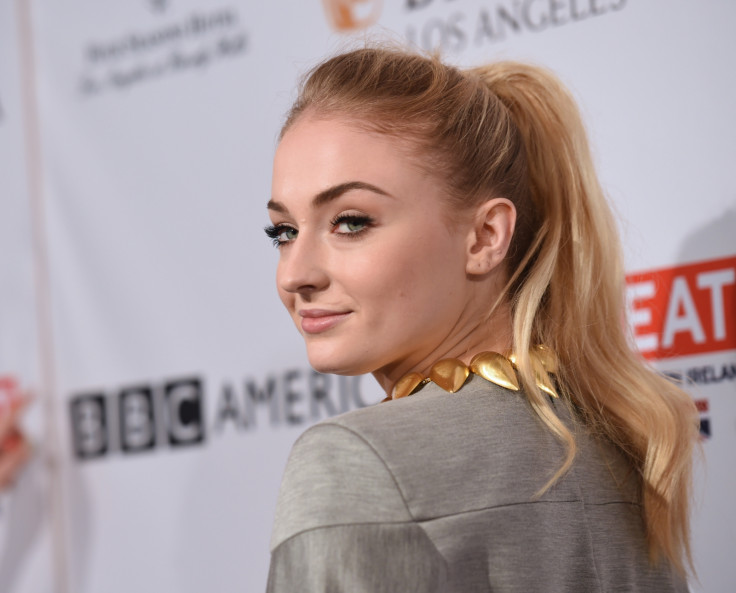 Game Of Thrones actress Sophie Turner has vehemently denied using the N-word in a recent Instagram video, after facing severe social media backlash. The 21-year-old instead claims that she uttered the word "m***********s" rather than using the "hateful racial slur".
Responding to fan criticism, Turner said in a statement, "I used the word 'm***********s' in a recent video posted in an Instagram story and not a hateful racial slur that has been suggested."
"I am incredibly upset that anyone would think otherwise, and I want to make it clear that I would never use such an abhorrent word," the HBO star added.
Following Turner's statement on the alleged use of a racist slur, social media seemed to be torn. While some fans defended the actress' stand, some dismissed her explanations as a PR strategy to clear the mess.
"How is Sophie Turner denying that she said the n-word when she was caught on video apologize and grow rather than lie (sic)," one user commented addressing the n-word controversy.
A second tweeted, "sophie turner believes in reverse racism so it's not surprising at all that she said the n word."
Even after strenuously denying using the racist slur, the actress continued to receive flak online. One Twitter user dismissed her statement calling it a "b******t pr statement", while another observed, "sophie turner saying the n word so casually and joe jonas laughing about it really says something."
The controversy surrounding Turner was sparked by an Instagram video, which has since been deleted from the page of fitness expert Brendan Fallis. In the clip, the actress – who is seen with her pop singer beau Joe Jonas – seems to be greeting people by allegedly saying "What's up, n****s?"
However, Turner has strenuously denied using the N-word on camera.
As her fans continue to debate over the now-viral video, several have come to Turner's rescue. "Check out the slowed down version & you'll hear she actually says 'what's up m**********r,'" wrote one fan.
"I can clearly hear Sophie Turner say "mother f***ers". Highly doubt she'd saying something as fucking ignorant and racist as the N word," added another.
Check out more tweets and fan reactions below: