UPDATE: It has now been confirmed the two bodies are those of Michael Sharp and Zaida Catalan.
Original report:
Two bodies, one male and one female, which would match those of two United Nations experts kidnapped in the Democratic Republic of Congo (DRC) have been discovered, according to a source close to one of the victims.
The experts – Michael Sharp, 34, a US citizen, and Zaida Catalan, 36, a Swedish national – have been missing since 12 March after they were instructed by the UN Security Council to investigate reports of human rights violations in restive Kasaï Central province.
Kasaï, in the heart of the DRC, has been plagued by violence between the Congolese security forces and a local militia, Kamuina Nsapu, who are seeking to avenge the death of their leader, Kamuina Nsapu, in August 2016.
Their colleagues, Betu Tshintela, a Congolese interpreter, driver Isaac Kabuayi, and two unidentified motorbike drivers are also missing.
On 28 March, Sharp's father posted the following message on the public Facebook group of the American School of Kinshasa:
"Dear friends, This is a message I hoped never to write. We have been informed two Caucasian bodies have been found in shallow graves in the search area, one male and one female.
"Since no other Caucasian have been reported missing in that region, there is a high probability that there are the bodies of MJ [Michael Sharp] and Zaida [Catalan]. Dental records and DNA samples will be used to confirm the identities. This will take some time. All other words fail me. Pray for Michael's and Zaida's families, and for peace in Congo."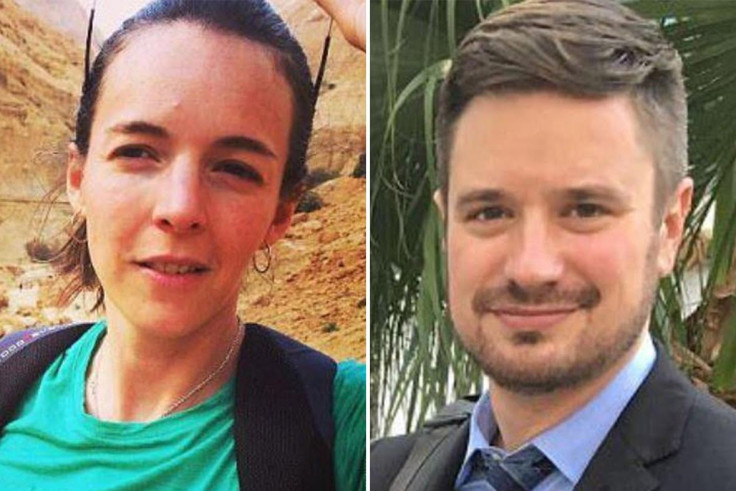 The US Embassy in Kinshasa could not be contacted for comment at the time of publication.
Jordan Anderson, Africa Analyst at business information provider IHS Markit, sent IBTimes UK the following comment:
"The Kamuina Nsapu militia has become increasingly factionalised, and some groups of fighters control villages [and] long stretches of road in the Kasai region. That Kamuina Nsapu militants have both fought against UN troops and executed non-Tshiluba-speaking policemen, while sparing those who spoke the local language, [indicating] their growing hostility to perceived 'outside interference' in the Kasai."
Prominent international rights organisation, Human Rights Watch (HRW) on 27 March urged the authorities to fully cooperate with UN efforts to locate the missing UN Group of Experts team.
"We are extremely worried about the missing UN team," Ida Sawyer, Central Africa director at HRW, said on 27 March. "The Congolese government should cooperate fully with the UN and other international investigators to do all they can to bring the team back safely."