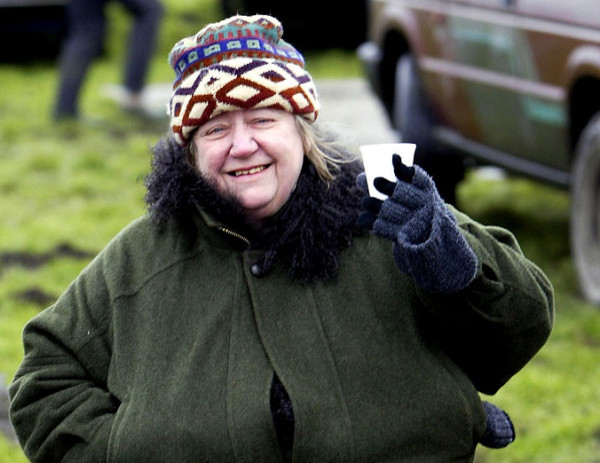 Two Fat Ladies Chef Clarissa Dickson Wright has died at the age of 66.
Dickson Wright died on Saturday at Edinburgh's Royal Infirmary, her agency said in a statement.
The TV chef was best known as one half of the Two Fat Ladies, appearing alongside long term muse, and fellow lover of calorie-busting meals Jennifer Paterson.
The show, which started in 1996 and run until the fourth series, during which Paterson died aged 71 died after a battle with lung cancer, featured the friends travelling the country on a Triumph Thunderbird motorcycle and sidecar, driven by Paterson.
The chefs were known for eschewing healthy dinners in favour of dishes cook in butter, lard and animal fat.
The agency statement read: "Loved dearly by her friends and many fans all over the world, Clarissa was utterly non-PC and fought for what she believed in, always, with no thought to her own personal cost.
"Her fun and laughter, extraordinary learning and intelligence, will be missed always, by so many of us."
Before she was beamed into homes across the country, Dickson Wright had studied to be a lawyer and at 21 became the youngest youngest woman ever to be called to the Bar before 18-year-old Gabrielle Turnquest, who became the UK's youngest ever barrister in 2013.
The daughter of a Royal Family surgeon and an Australian heiress, Dickson Wright inherited a large wealth but sufferred from depression after her parents' deaths.
She survived a bout of alcoholism and went on to record TV shows Clarissa and the Countryman and Breakfast, Lunch and Dinner as well as to write four books.