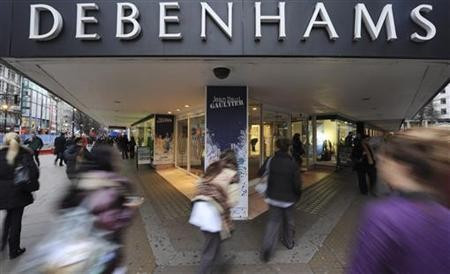 Police investigating the rape of a 14-year-old boy in a Manchester department store have arrested two men, bringing the total number arrested thus far to four.
The two men, aged 55 and 41, are being questioned in connection with the rape, which took place after the victim entered the toilets at Manchester's Arndale Centre on 2 June.
After being threatened by one of the men, the victim was taken upstairs in the lift to Debenhams and marched into the toilet, where the rape occurred.
Two other men arrested on 23 August 2012 have now been bailed, pending further inquiries into the case.
CCTV images of the two men were released in a public appeal by Greater Manchester Police. Superintendent Stuart Ellison praised the public's reaction, saying:
"I want to extend a huge thankyou to the overwhelming response we had from the public when we released two images of possible suspects earlier this week.
"As a result of that information, we have made a number of arrests and the investigation is moving forward.
"Should there be any further developments we will keep people informed."
The police originally received criticism for delaying the release of the images to the public. Det Sgt Liam Boden, of North Manchester CID, has since reassured the public that the images were circulated immediately to businesses and neighbourhood officers, and were released more widely after forensic tests proved negative.