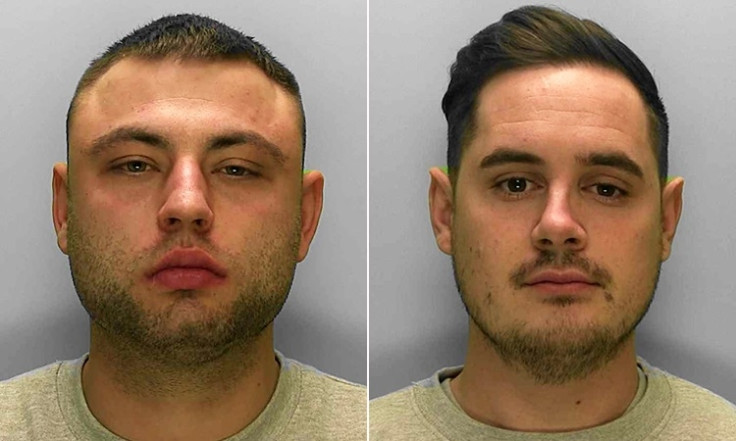 Two men who smuggled a Nazi-made pistol and loaded Skorpion sub-machine guns with ammunition by hiding them on a tourist coach have been jailed for 28 years.
Nicholas Barbary and Mark Maynard admitted concealing the weapons on a bus returning from Belgium on Tuesday (17 January) this year.
The pair had stashed a self-loading Walther P38 Luger pistol, and two reactivated Czechoslovakian Skorpion sub-machine-guns underneath a tourist bus using magnets in order to get them into the country.
They removed the arsenal in a coach park in Coventry, unbeknownst to the passengers and driver of the coach, and hid them nearby.
The pair then hired a van to pick up the deadly arsenal, which was found by police wrapped in black plastic tape, and again attached to the underside of the hire van.
Sussex Police Serious Organised Crime Unit found almost 200 rounds of ammunition including two magazines for the pistol, one of which was loaded into the weapon and contained six rounds of 9mm ammunition.
One of the machine guns contained a loaded magazine with 16 rounds of .32 ammunition. The other Skorpion did not contain a magazine, but there was an unloaded spare magazine which would fit either of them.
There were also a further 150 rounds of .32 ammunition in three boxes, for the Skorpions and a sound suppressor which is capable of fitting those weapons.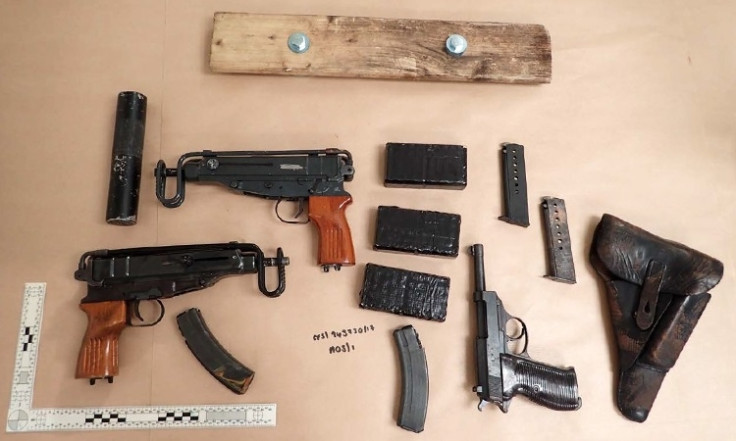 Unemployed Barbary, 29, from Crawley, was jailed for 12 years at Lewes Crown Court, while self-employed Maynard, 30, of Haywards Heath, was jailed for 16 years and two months after pleading guilty to importing and possessing the guns with intent to endanger life.
The pair were arrested by officers from the Sussex Police when their hire van was stopped by armed officers on the off-slip road at junction 10 of the M23 southbound in Crawley at 8.40pm.
Detective Sergeant Paul Graham said: "Clearly these weapons posed a real threat to people in Sussex and elsewhere, whether engaged in crime or law-abiding.
"But we were able, working with law enforcement partners in the UK and abroad, to prevent them reaching the streets and causing injury or death."
Both Barbary and Maynard will have to serve the first two-thirds of their sentences before being eligible to apply for parole. They will also serve a further four years extended prison release licence supervision after their eventual release.