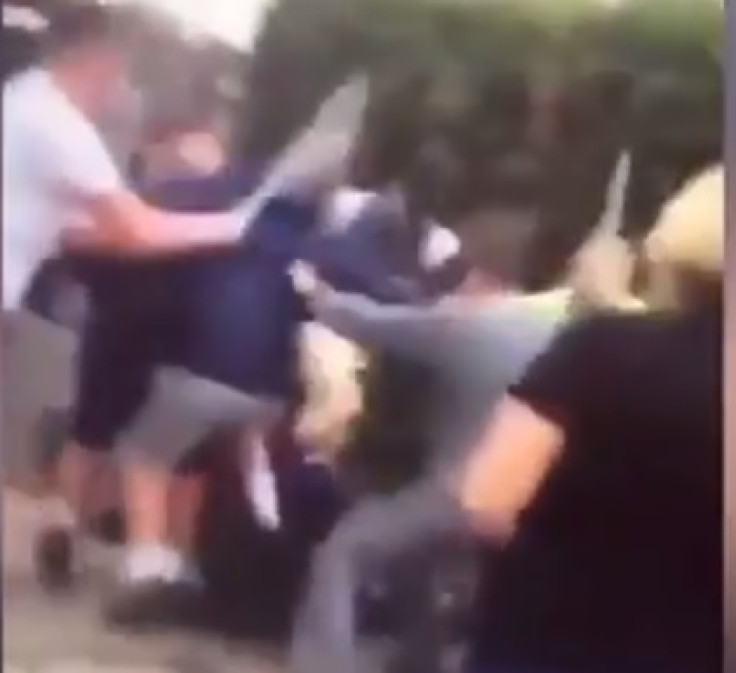 Seven people were arrested after a double stabbing during a huge street brawl in Northumberland Heath, south London, involving approximately 100 youths on Monday evening (19 September). Witnesses reported many of those involved were wearing school uniforms with their hoods up while footage posted on Snapchat showed a black youth being stamped on and battered with a stick.
The two who were stabbed were said to have non-life- threatening injuries. Riot police were called to the fight in Bexley after violence sparked at about 5.40pm. It is thought tension between rival gangs reached boiling point before exploding onto the streets.
A police helicopter was scrambled as dozens of suspects ran from the area. Seven males – aged between and 15 and 21 – were arrested.
Footage shot at the scene and posted on social media showed one victim being kicked and struck with weapons before a woman intervened to try to stop the mob. Residents said there was shouting hours after police dispersed the groups and with some people scared to leave their homes.
Teresa Pearce, MP for for Erith & Thamesmead, tweeted: "Seeking urgent meeting with partners re. tonight's serious disturbance in North Heath."
A Metropolitan Police spokesman said: "Police were called to Northumberland Heath, Bexley, at 5.40pm to reports of a large fight between a group of youths. Officers from the borough and the Met's Territorial Support Group were called to the scene.
"Two individuals suffered non-life-threatening injuries. They were taken to a south London hospital by London Ambulance Service to be treated for their injuries."