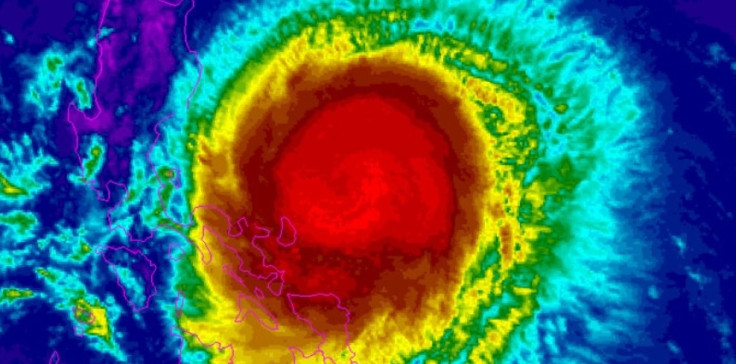 Thousands of people have been evacuated from the Philippines in the wake of Typhoon Noul, which is forecast to bring gales of 122mph.
There are fears of heavy rain, bringing landslides in mountainous regions and a 2.5m storm surge along the coast.
The category four storm is expected to make landfall around 5am local time on Sunday at the north-eastern section of the heavily populated main island of Luzon.
Tsunami-like waves caused by the typhoon – which could reach 2.5m in height – are forecast in Isabela province and two other areas of the island of Luzon.
Raben Dimaano, a disaster official in Sorsogon province said more than 11,000 people were temporarily moved to shelters in towns around Mount Bulusan, a volcano that erupted twice this week due to the risk of mudflows.
"There could be lahar (mud and rock) flow, mudslides, that could sweep away houses in the area if there is heavy rain… that is the danger," Esperanza Cayanan, the division head at the weather bureau, told a briefing at the national disaster agency.
Typhoon Noul, known locally as Dodong, is expected to hit the rice-producing provinces of Cagayan and Isabela before weakening as it moves across the Sierra Madre mountains.
"Our advice is for people on the eastern seaboard to avoid outdoor activities," state weather forecaster Fernando Cada said.
Over 6,000 commuters were left stranded when ferry services were shut down, according to the National Disaster Risk Reduction and Management Council (NDRRM).
The typhoon could topple power lines, uproot trees, blow the roofs from thatched houses and damage crops like rice and corn in the region, said Alexander Pama, head of the NDRRM.
DILG Undersecretary for Local Government Austere Panadero says #DodongPH will be the official hashtag used to monitor calls for rescue and other typhoon updates from citizens.
The Department of Health has raised Code White Alert, which refers to the readiness of hospital manpower to respond to emergency situations.
During Code White Alert, emergency service, nursing and administrative personnel in hospital dormitories shall be placed on an on-call status for immediate mobilisation.
PAGASA weather division chief Esperanza Cayanan said residents in low-lying areas and mountainous areas under public storm signal numbers are advised to watch out for possible floods and landslides.
"Families in disaster-prone areas are advised to heed government warnings and remain on alert for pre-emptive evacuations if necessary," aid agency World Vision said in a statement.
"Coastal areas in eastern Luzon and Visayas are now being monitored, fishing communities are advised to halt fishing activities amidst big waves to avoid early casualties."
After passing the Philippines, Typhoon Noul is forecast to head towards Taiwan followed by Japan.
Noul will be the fourth typhoon to hit the Philippines this year, and is likely to bring flooding rains and large sees along with the damaging winds throughout the weekend.
An average of 20 typhoons cross the Philippines annually. Super typhoon Haiyan was the most destructive in recent years, leaving more than 8,000 people dead or injured in 2013.