A 74-year-old man who drowned as he attempted to save two teenage girls who got into difficulty swimming off the Welsh resort of Tywyn has been called as a hero. The two girls are recovering from their ordeal.
The man, who has not been named, went to help another man attempting to rescue the two girls at around 4.15pm on Saturday (4 July). He then got into difficulty himself and was pulled unconscious from the water by Aberdovey lifeboat crew.
Attempts were made to resuscitate the man and he was taken by helicopter to Bronglais General Hospital in Aberystwyth where he was pronounced dead.
The two teenagers and the other rescuer were all pulled from the sea and taken to hospital as a precautionary measure, according to the local Daily Post.
On Facebook the man's son, Gareth Guest, wrote: "Unfortunately my dad (74) drowned after he'd helped save two girls who were in difficulty. Everyone has been very kind. He was that kind of person. I am going to miss him very much, as is the rest of my family."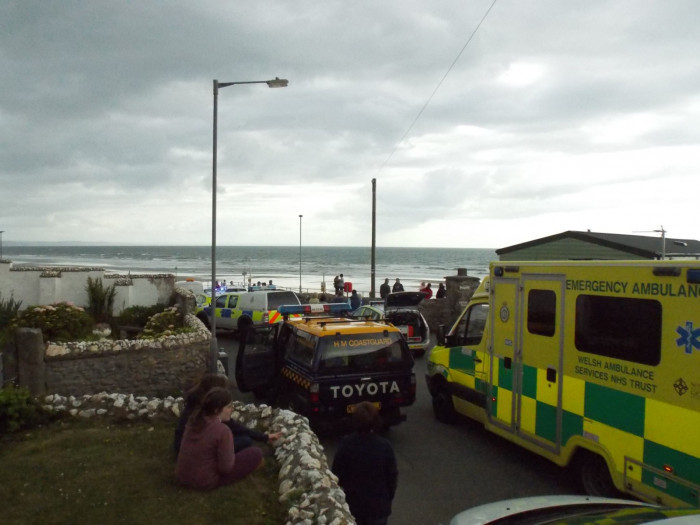 Tributes for the heroic gesture soon began appearing on the social media site. One, Amy Martin, wrote: "I am so very sorry to hear this. What heroic actions by your father, you should be immensely proud and I am sure the two girls' families will be forever thankful for his sacrifice. My thoughts are with you and your family at this very difficult time. Be strong x".
Earlier on Saturday three teenagers had to be rescued by the coastguard while swimming off Harlech Beach.
Speaking about the dangerous swimming conditions locally a coastguard spokesman said: "If you get caught in a strong current or rip current try to stay as calm as you can, raise your hand and shout for help.
"Hold on to your surf or body board if you have one. If you can't get help, try and swim parallel to the beach until you're out of trouble then swim to the shore.
"If you can stand up, wade instead of swimming."