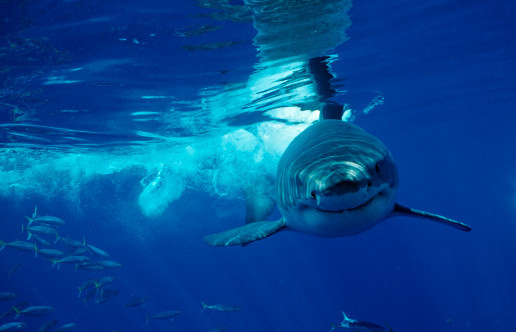 A 17-year-old boy is in critical condition after being attacked by a shark off North Carolina's coast on Saturday.
According to officials, the unidentified teenager had been swimming at 4pm near Waves in Dare County, part of the Outer Banks when he was bitten. He suffered injuries to his right calf, buttocks and both hands.
Although the boy had been swimming with several others, no one else was hurt. He was treated at the scene and then airlifted to a hospital in Virginia for further care.
The victim is the sixth person to have been attacked in the past two weeks and this is the second incident in two days.
On Friday, a man was bitten on his back and leg in Avon on Hatteras Island, North Carolina, while playing in the surf with his children.
A 43-year-old man was also attacked by a shark near Hilton Head Island, South Carolina. Both men were treated for non-life threatening injuries.
Sharks have also been attacking children. An eight-year-old boy was reportedly playing in the shallow water about knee-deep when he was bitten in Surf City, North Carolina.
A 12-year-old, Kiersten Yow from Archdale, and a 16-year-old boy from Colorado both lost their arms in shark attacks at Oak Island, which happened within hours of each other.
Both Treschl and Yew were in waist-deep water about 20 yards offshore when they were attacked along a stretch of beach in Oak Island, about 30 minutes south of Wilmington.
Yow lost her left arm below the elbow and suffered injuries to her left leg. Her family released a statement shortly asking for privacy.
"She has a long road to recovery that will include surgeries and rehabilitation, but her doctors at UNC expect she will keep her leg, and for that we are grateful," Brian and Laurie Yow said.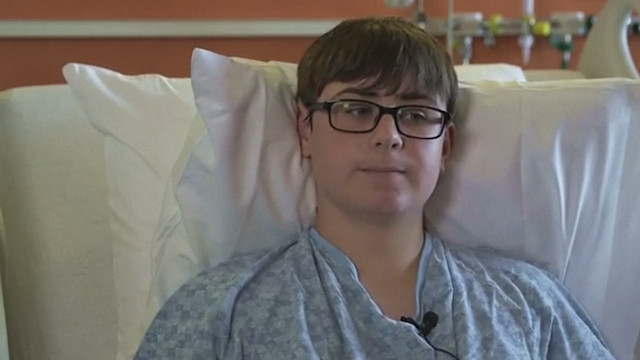 In a series of videos uploaded by New Hanover Regional Medical Center in North Carolina, Hunter Treschl recounted the near fatal incident as he recovered.
He said: "I felt this kind of hit on my left leg. I felt like it was a big fish come under me and then I felt it like one more time. And then it kind of hit my arm."