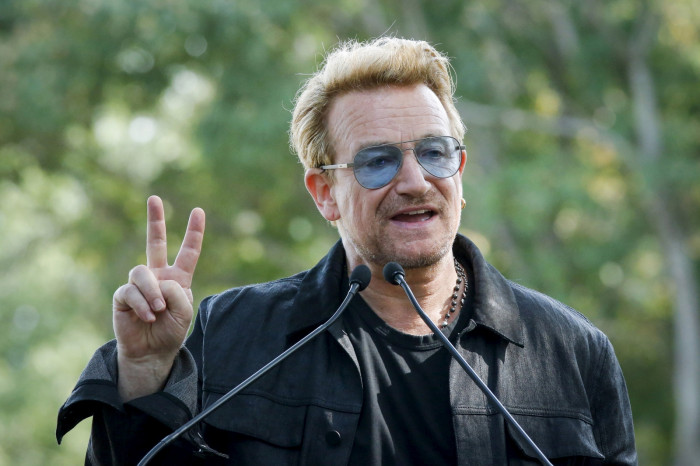 U2 singer Bono has overtaken former Beatles legend Sir Paul McCartney to become the richest musician in the world – thanks to a canny investment he made in Facebook when the social media group was first taking off back in 2009. Bono invested £56m to acquire a 2.3% share in the company which according to reports is now worth some £940m.
The bonanza means Bono has now earned more in the last six years from his canny business deals than he has amassed in his whole career in music, including almost 40 years as a singer U2. Since forming in Dublin in 1976, the band has gone on to become one of the world's biggest rock acts.
These days Bono is arguably better known as a political activist who devotes a great deal of time and energy to reducing inequality across the world, though critics have accused the 55-year-old of hypocrisy. Bono has gone on record as supporting Ireland's 12.5% corporation tax rate. The band also moved some of their business to the Netherlands when the cap on tax breaks for artists in Ireland was introduced, although Bono insists the band pays millions in tax.
Bono has also been criticised for his lavish lifestyle which can appear to sit uncomfortably with his preaching to the world about poverty. Twelve years ago he was ridiculed for spending £1,000 on a first class seat for his hat so it could be flown out to him when he was attending an event in Italy.
Bono's Facebook fortune means he overtakes Sir Paul McCartney as the world's richest musician. McCartney is estimated to be worth £730m. Madonna is thought to be worth £520m.
The news comes as Facebook announces its own billion milestone. Last week (24 August) founder Mark Zuckerberg announced that over one billion people used the website in a single day – or one in seven people on Earth.