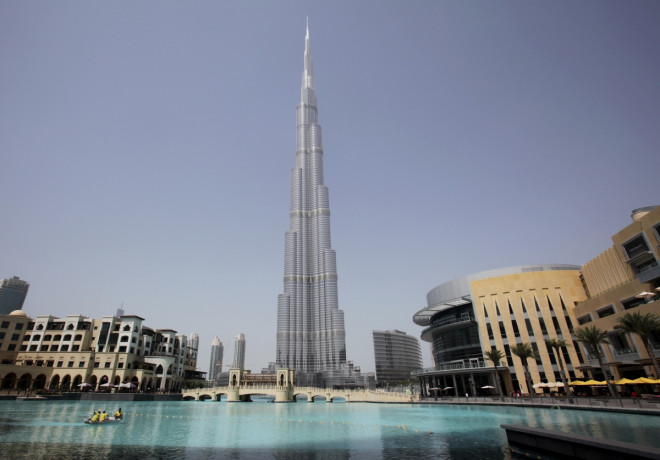 The United Arab Emirates is probably best known for Dubai, the flash emirate playground in the Middle East.
But beyond the ever-growing skyscrapers and expanding variety of supercars, the UAE is seeing some progress in gender equality.
According to a report from Economist Intelligence Unit (EIU), Women in the UAE are overtaking their male counterparts in science, technology, engineering and mathematics (Stem) related careers.
Separately, a study from consultant Booz Allen estimates that, if the UAE follows the pattern of Greece, Ireland and Spain (where female participation in Stem careers grew by 15-20% over three decades), this could lead to an increase in productivity and consumption that would boost GDP by 12%.
In light of the research, IBTimes UK decided to profile three women working in the UAE who are helping reverse the country's gender gap and outperform men.
---
---
Name: Liliane Assaf
Occupation: Client Solutions Manager MEA at Facebook
---
---
Education

Assaf is originally from Lebanon, where she studied applied maths on informatics at the Lebanese University. Assaf was lucky enough to attend the public university and did not have to pay high private tuition fees.

But for her Masters, in computer science, she attend the private American University of Science and Technology in Beirut.

Assaf says she was hesitant to proceed with the degree because she could not afford it. But after her aunts heard of her plight, they paid half of the costs while the ambitious young woman worked to pay the rest.

When Assaf majored in maths at university, more than half of the class was made up of females.

The Facebook employee put this down to the nature of choosing maths as a base subject. In her master's programme, for instance, she was the only woman on her course.
Roadblocks?
During her last year in secondary school, Assaf's maths teacher told her that she could not succeed in the subject – even though she was one of the teacher's best students.
Assaf says she thought the teacher was "definitely sexist". But the number cruncher proved him wrong by passing the school's maths tests and succeeding in the subject at university.
In the workplace, it has been a different story for Assaf. She claims that she has never been treated differently or less by my male colleagues.
When Assaf worked for IT services and consulting firm UNILOG Liban for three and a half years, she says her male project manager was always "super supportive" and always gave her hard tasks.
She stresses that there was "never any insinuation" of what a female employee could or could not do. In fact, Assaf says that sometimes male managers are more supportive.
The Future

Assaf says she believes a woman can do "whatever she sets her mind to" and nothing should intimidate her or discourage her from getting into any field she feels passionate about.

Specially, in Stem-related fields, where Assaf has female friends who have PhDs in physics, mathematics and biology, and Assaf claims they are "super good at what they do".

She says women aspiring to break into a Stem-related career just need to "love it, work hard, and take what you believe is yours".