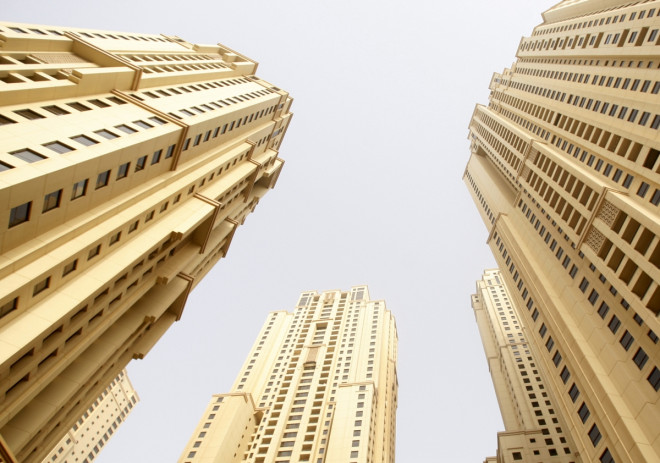 The United Arab Emirates has grabbed headlines for its big buildings, flash cars and excessive luxuries.
But beyond the excess, there are a group of women breaking into science, technology, engineering and mathematics (Stem) related careers and outperforming their male counterparts.
The phenomenon was recently picked up by the Economist Intelligence Unit, which revealed that the country is making serious progress in gender equality in Stem fields.
Separately, a study from consultant Booz Allen estimates that, if the UAE follows the pattern of Greece, Ireland and Spain (where female participation in Stem careers grew by 15-20% over three decades), this could lead to an increase in productivity and consumption that would boost GDP by 12%.
In light of the research, IBTimes UK decided to profile three women working in the UAE who are helping reverse the country's gender gap.
---
---
Name: Shaima Ghafoor
Occupation: Regional Director Girls in Tech - Middle East
---
---
As a young woman in Kuwait, Ghafoor was expected to "go to college in the country, return and then get married". But, unlike her peers, Ghafoor has been "very techie" since she was a youngster.
A lot of her friends would spend their savings at one of Kuwait's shopping centres, but Ghafoor saved her money to buy the latest and greatest devices.
Ghafoor even had her own, all be it illegitimate, start-up at the age of 14. She copied and sold music off the controversial music sharing service Napster. [There was no law in place at the time that deemed it illegal].
The self-described techie claims that at the time she did not realise the ever-expanding enterprise was illegal. But the business saw her invest the money back into the black market company, helping boost productivity.
Ghafoor even expanded into copying movies until Napster was shutdown. Despite the clandestine operation, Ghafoor says she learnt some essential business skills such as marketing and logistics from the experience.
Roadblocks
Ghafoor says as a Kuwaiti woman she was not expected to go abroad to college or pursue her "own dreams". But she says she was lucky to have a "very supportive" immediate family, who have backed her throughout her career.
"They knew that Kuwait is a very small market and it wouldn't be able to meet my career aspirations," Ghafoor explains. "Society, of course, condones the fact that I'm not married or living in Kuwait – this is part of the constant challenges I face."