Uber is facing a legal challenge from drivers who say they should be recognised as workers at the car-sharing service, rather than self-employed hired hands.
The case begins at the Central London Employment Tribunal today (20 July), and has been brought by 19 of the firm's drivers, with backing from the GMB union.
The drivers say they should receive holiday and sick pay, as well as a guaranteed minimum wage.
But Uber argues that one of the main reasons its 30,000 drivers in London are attracted to the business is that they can "become their own boss", working when they want.
The firm adopts the self-employed driver model in almost 500 cities around the world, allowing it to keep staff costs low compared to traditional taxi firms.
Lawyers say the amount of control Uber exerts on its drivers, through its ratings system and removing drivers from its roster, will be a key element in deciding whether they are staff or not.
GMB national secretary Justin Bowden said: "Uber is a multinational, multibillion dollar company and GMB believes they are unlawfully denying their drivers fundamental rights, which are designed to ensure workers can enjoy a minimum standard of living."
Annie Powell, an employment lawyer at Leigh Day who represents the drivers, said: "Uber's defence is that it is just a technology company, not a taxi company, and that Uber drivers do not work for Uber but instead work for themselves as self-employed business men and women.
"We will argue that Uber exerts significant control over its drivers in order to provide an on-demand taxi service to the public."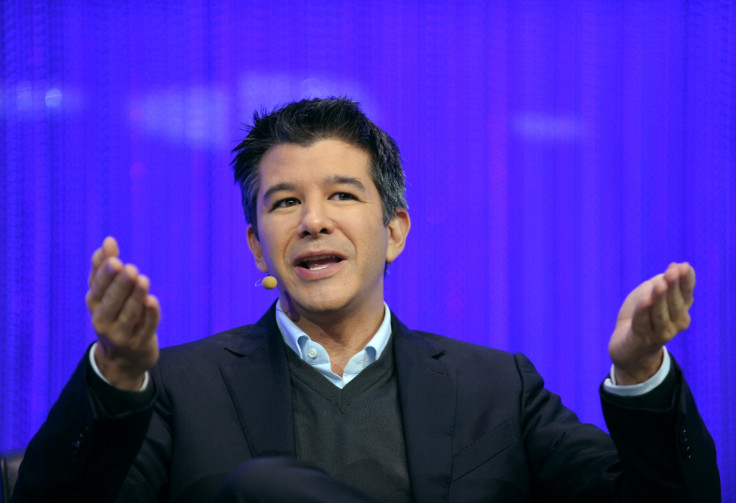 But Uber UK regional general manager Jo Bertram countered: "The main reason people choose to partner with Uber is so they can become their own boss, pick their own hours and work completely flexibly. Many partner-drivers have left other lines of work and chosen to partner with Uber for this very reason."
Passengers using the Uber app can request to be picked up from hundreds of city locations around the world. They pay Uber for the journey, and it then passes on a percentage of the fee to the driver.
US firm Uber was started in 2010 by Travis Kalanick and is expected to launch an initial public offering within 18 months at a valuation of around $63bn (£47bn, €57bn).
But the business, whose investors include Goldman Sachs and Microsoft, faces continual challenges and disruption from licensed taxi drivers and local regulators. The settlement around these claims will affect the value of the business when it eventually comes to the public markets.
Cities in Spain, France and Germany have all clashed with Uber, which has angered heavily-regulated taxi drivers with its low prices. In the UK it has fought off attacks from London's black cab drivers to have the app ruled illegal.
A ruling from the tribunal is not expected for several weeks.