Uber driver accused of grooming 'tipsy 14-year-old schoolgirl' by telling her she was 'hot'
The driver later messaged the girl in an attempt to 'meet her later for sex,' the prosecution claims.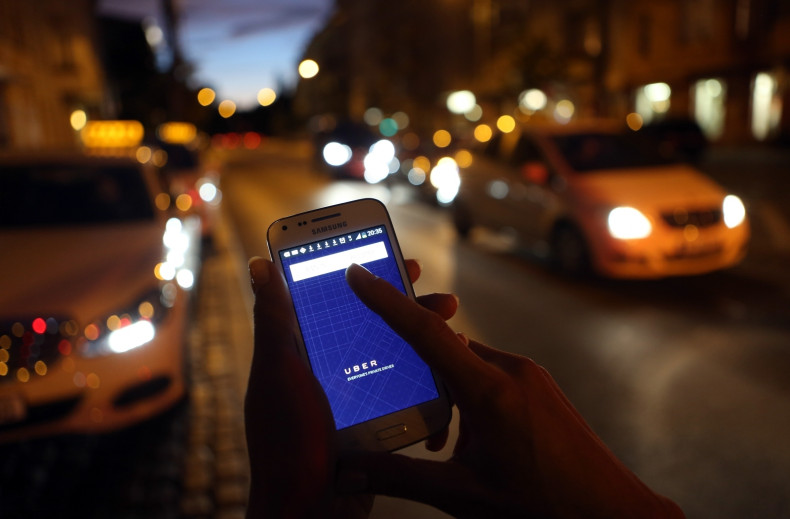 A London Uber driver groomed a "tipsy" 14-year-old girl after picking her up by telling her she was "hot" and "had nice lips," a court heard on Thursday (15 January).
Spyros Ntounis, 35 from West Ealing, is accused of attempting to groom the teenage girl after picking her up in Barnes in April of last year through the ride sharing app.
Ntounis was driving the girl home to Kingston-upon-Thames and admitted to slowing his car down to 5mph towards the end of the journey so he could "spend more time with her".
The girl told Kingston Crown Court: "He was saying I was hot and I had nice lips.
"I thought he was being nice, but then I thought it was a bit odd."
She continued: "As he got close to my house he started driving slowly because he said he wanted to spend more time with me, which I thought was odd."
Allister Walker, prosecuting, told the court that Ntounis was a mini-cab driver working for Uber at the time of the alleged incident. "During the short journey he made inappropriate comments and obtained her phone number and over the next few days he sent her messages, asking her to meet him," Walker said.
The prosecution claims Ntounis did this "for some kind of sexual activity". Walker noted the girl admitted to having drunk "some rum and coke with her friends and says on a scale of drunkenness she was 'five or six' out of ten."
Ntounis asked the girl how old she and her 15-year-old boyfriend were, Walker said. The girl told Ntounis she was 14. "He put the internal light on and looked at her via the rear-view mirror and told her she was 'hot' and had 'nice lips' and gave her some chewing gum," he told the court.
The driver, who claimed to be 26, told the girl to text him her name. Walker says the girl messaged her friend during the trip to talk about how uncomfortable she was.
Ntounis began to send WhatsApp messages to the schoolgirl, telling her he could give her "lessons in whatever you want" and asking if he passed "the age test". The girl showed the messages to her parents, who urged her to block him on WhatsApp and contact police.
However, the driver than began sending the girl ordinary text messages. "We can be friends and I can help you if you want with a taxi...I can give you a free ride sometime," he wrote.
Ntounis handed himself to Islington Police Station a month later and claimed to recall little of the trip. "He now admits the texts, saying they were innocent motives and he wanted to support her," Walker said.
"However, the prosecution say he took advantage of his position with her and the motive was to have sexual contact.
"His intention was to meet her later for sex."
The trial is ongoing.