Uber Technologies is to merge its China operations with rival Didi Chuxing, it has been announced, hours after news of the deal leaked online. It is speculated that the deal would create a company worth about $35bn (£26.43bn; €31.32bn).
In exchange for Uber China's assets, Uber will receive 5.89% of the combined company, a press release from Didi Chuxing said. In return, Didi Chuxing founder and chairman Cheng Wei will join the board of Uber.
Here is a quick breakdown of what the deal means for both companies:
Uber China will maintain independent branding and business operations to ensure stability and continuity of service for passengers and drivers.

Didi Chuxing will integrate the managerial and technological experience and expertise of the two teams.

Didi Chuxing will work with regulators, peers and stakeholder groups to continue educating the market about ride-sharing platforms and mobile app-based services
---
According to sources cited by Bloomberg, the two ride-hailing technology companies will merge such that Uber China, which includes various investors such as Chinese web services company, Baidu, will hold 20% in the combined company. Besides, Didi is said to invest $1bn in Uber at a $68bn valuation as part of the deal.
Wei said: "Didi Chuxing and Uber have learned a great deal from each other over the past two years in China's burgeoning new economy...This agreement with Uber will set the mobile transportation industry on a healthier, more sustainable path of growth at a higher level."
In a blog post, Uber chief executive Travis Kalanick said: "As an entrepreneur, I've learned that being successful is about listening to your head as well as following your heart. Uber and Didi Chuxing are investing billions of dollars in China and both companies have yet to turn a profit there. Getting to profitability is the only way to build a sustainable business that can best serve Chinese riders, drivers and cities over the long term."
Uber, which in May received $1bn in investment from Apple, has been facing pressure from many of its investors over its China operations. They have even asked the San Francisco-based company to dispose its China assets following a poor financial performance. People familiar with the matter pegged Uber's losses in China at more than $2bn.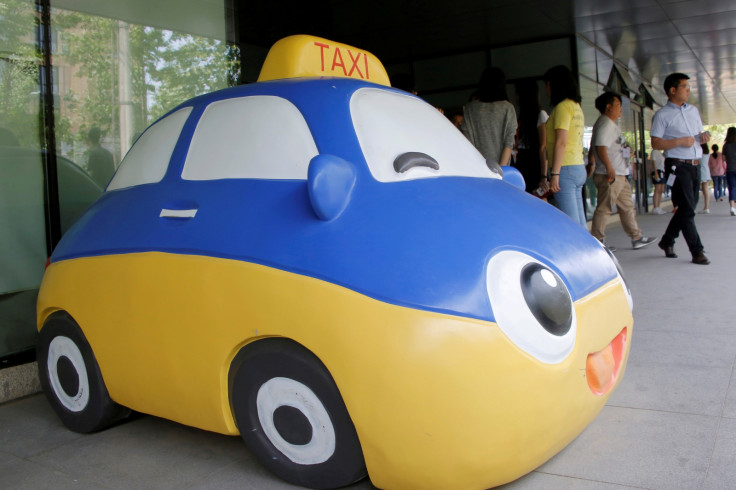 While Uber will reportedly walk away from its China operations, it will for now continue to operate its own app in the Asian country. However, in exchange it is expected to gain a significant stake in its largest competitor. Moreover, it is believed that reducing China losses will put Uber on track to finally list as a public company.
For Didi, this deal means it holds a stake in all large ride-hailing companies world-wide. It is known to have previously invested in America's Lyft, India's Ola and Grab in Southeast Asia, according to another news report.
This follows the Chinese government releasing proposed regulations last week that would make taxi-hailing services legal from 1 November. This is expected to further increase the potential for expansion in this space.