Ubisoft has announced plans to open their very own theme park in Malaysia. Targeting a grand opening in 2020, the indoor park will be 10,000 square meters in size and feature attractions based on Ubisoft games.
That means the Assassin's Creed, Rabbids, Just Dance, Far Cry and Tom Clancy series could all potentially feature, some more likely and more fitting than others. With this in mind, here are some suggestions for the park that Ubisoft can have for free.
Assassin's Creed Haystack Jump®

Self-explanatory really. Attendees will scale their choice of 1:2 scale landmarks (Big Ben, Notre Dame Cathedral etc) before leaping into a cart full of hay at the monument's foot. Questionable physics will take care of the rest.
The Beyond Good and Evil 2 Virtual Reality Experience: IN 4D®

Ever wondered what it'd be like if Beyond Good and Evil 2 was a game that actually existed and had been released to the public? This virtual reality (VR) experience offers fans the chance to find out, with VR headsets sending them to a life-like recreation of a video game shop in which they'll be able to pick up and look at copies of the hypothetical sequel to Michel Ancel's cult classic.
Far Cry 3: Blood Dragon: The Ride®
One for the over 18s. In Far Cry 3: Blood Dragon: The Ride, fans of the barmy spin-off DLC will be given three hours in a plush gaming area where they will be able to recreate the experience of playing Blood Dragon by dropping acid and playing vanilla Far Cry 3.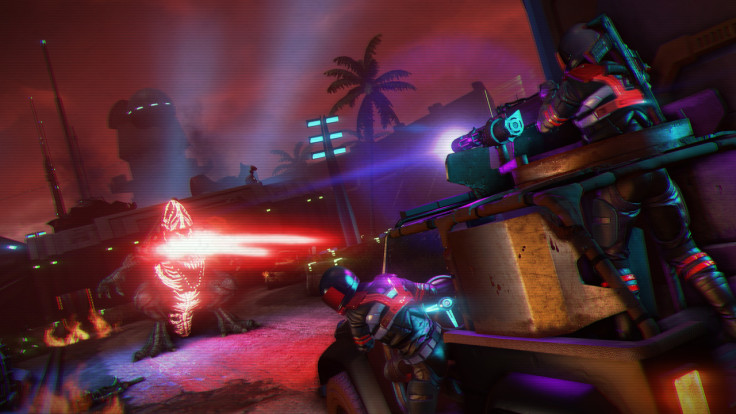 Driv3r Bumper Cars®

The Driv3r bumper car attraction will let up to sixty people drive around the world's largest dodgem arena – one square acre – complete with its own poorly-textured city set. Drivers will also be able to get out of their dodgems for the first time ever and quickly realise what a complete waste of time that is. Gamesradar calls it humanity's greatest achievement.
While Driv3r wasn't strictly an Ubisoft game, they do currently own the series license and more people give a hoot about it than The Crew.
Splinter Cell Live Action Experience®
This ambitious live action experience will far surpass any such event around the world. Attendees will be funnelled into a corporate tower block and be tasked with playing the part of security as one of Ubisoft's lab-bred Sam Fishers sets about his mission. Anyone taking part will be asked to sign a waiver disavowing Ubisoft of any harm caused by the Sam Fishers.
The Valiant Hearts: The Great War Banana Boat Ride®
...
Far Cry 4 Petting Zoo®
Ride the elephants. Witness the Bengal tigers. Tip the yak. Run from the rhinos. Be harassed by eagles. Chill with the honey badgers. Blow up the alligators with a range of ballistics. The complete Far Cry 4 zoological experience brought to life.
For all the latest video game news follow us on Twitter @IBTGamesUK.