Minecraft users recreate Lord Of The Rings setting The Shire in hit PC game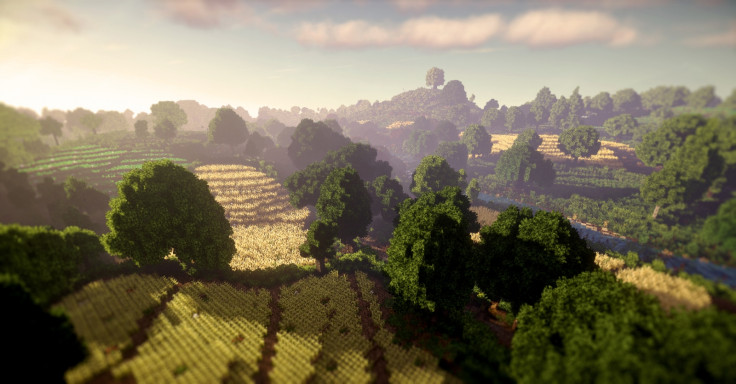 Twenty five Minecraft users and die-hard JRR Tolkien fans are recreating Lord Of The Rings setting The Shire – home of the Hobbits – in PC building block game Minecraft. It is still a work in progress, but the team has shared their progress as they approach completion.
Their work, which they are making as accurate as possible based on the works of Tolkien, is nothing short of stunning. Thirty-one images were shared on Imgur showing off The Shire's many villages and gorgeous sights.
Work began back in November 2014 with Hobbiton and Bag End, the home town and home of Frodo and Bilbo Baggins – the heroes of Tolkien's two most famous books, The Hobbit and The Lord of The Rings.
"The map is at a 1:58 scale and is arguably one of the most detailed and well-researched maps ever made in the game," reads the image gallery. "Bag End, the home of Bilbo and Frodo Baggins, is one of the largest hobbit holes [also known as smials] in the Shire, and was one of the first projects we completed."
The completed Shire will include 25 villages such as Bywater, Woodhall, Sackville (home of those irritating Sackville-Bagginses), Stock and Greenfields. Also included are an overhead shot of the work, which measures 3500x2500 blocks, a map drawn by Tolkien for comparison (below) and a topographical map.
On Reddit, user Fornad who uploaded the shots answered some questions, revealing that the team plans on expanding to create the whole of Middle Earth (an enormous undertaking to say the least) and that they have already completed work on Bree, the next town over from The Shire.
A mod called Conquest RP, as well as various shaders, have been used to give The Shire its more naturalistic look compared to vanilla Minecraft.
For all the latest video game news, follow us on Twitter @IBTGamesUK.
© Copyright IBTimes 2023. All rights reserved.