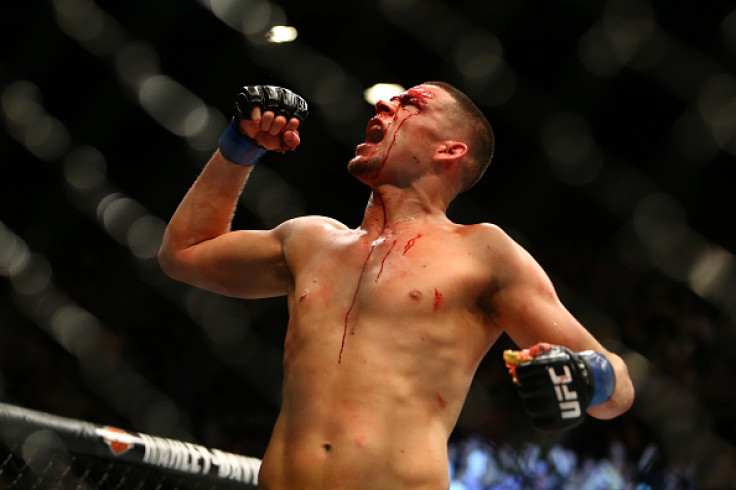 Mixed Martial Arts (MMA) fighter Nate Diaz might be one of the toughest fighters in the Ultimate Fighting Championship (UFC), but he is not the most confident when it comes to preparation for a bout. The American recently revealed that he does not prepare for bouts with a positive mindset and goes into a fight thinking he is "probably going to get knocked out".
Diaz caused one of the biggest upsets in UFC history when he beat Conor McGregor at the 196 event earlier this year via a second round submission. This in fact, was the first loss for the Irishman in the UFC, who has since said he is desperate for revenge and keen to avenge his loss.
However, the 31-year-old confirmed during a chat show that he is not the most confident person ahead of a fight and is always prepared for the worst.
"I write it off from the beginning like, 'I'm probably going to get knocked out.' Just take that and accept it. And then go in there and make it happen. When it doesn't happen, when you come out with a win, that's pretty exciting," he said.
"They're all full of it. I'm a realist man. I accept the fact that there's a probability you're going to get taken out and it's going to be pretty embarrassing. I accept that and go out there and don't let it happen. And hopefully come out on top".
Diaz has been knocked out only once in his 30 fights so far, which came against Josh Thompson way back in 2013 at the UFC on Fox: Henderson vs Melendez event at San Jose in California.
The McGregor vs Diaz rematch is scheduled for UFC 202 which takes place on 20 August at the T-Mobile Arena in Las Vegas.