President-elect Donald Trump and Prime Minister Theresa May could forge a relationship as close as the one shared by Ronald Reagan and Margaret Thatcher, claims UK ambassador to the US, Sir Kim Darroch.
The 62-year old, who previously called Trump "an outsider and unknown quantity", has now stated the billionaire Republican "captured the presidency in a historic and impressive win like no other in history".
The shift in tone comes as the British government tries to strengthen official ties with Trump and shake the back-channel influence of former Ukip leader Nigel Farage.
The pair formed a close working relationship when the Brexit figurehead aided Trump during his election campaign.
The president-elect subsequently suggested Farage would make a "great" ambassador for Britain - an idea strongly endorsed by Farage but swiftly rebuffed by Downing Street at the time.
Writing in the Washington Post on Thursday 27 December, Darroch made no reference to the tensions, as Theresa May's government tries to re-assert its position.
Darroch instead emphasised how the political turbulence of 2016 could strengthen the so-called "special relationship" between the two nations.
"People on both sides of the Atlantic are asking for direction and leadership," he wrote.
"In their phone calls so far, Trump and British Prime Minister Theresa May have made clear that the special relationship between Britain and the United States is stronger than ever.
"They will work together closely, building on the legacy of previous leaders such as President Reagan and Prime Minister Margaret Thatcher."
Margaret Thatcher, (UK prime minister 1979-1990) and Ronald Reagan (US president 1981-89) were famously close, and credited with helping to end the Cold War and bring about the fall of the Soviet Union.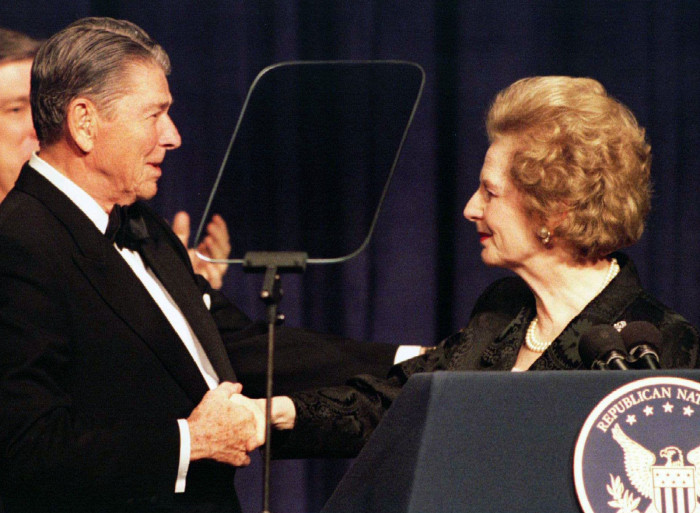 "Both countries will approach their individual challenges in their own ways. However, there is much that the United States and Britain should, and will, tackle together, as they have for 200 years," he continued.
Darroch also compared the election of Trump with the UK vote to leave the European Union, casting them as two very different, but similarly "seismic", events.
Now, he says, the UK and US must not only demonstrate leadership, but also show they understand the concerns of the electorate.
"2016 was the year that voters in both countries spoke loudly and clearly," he concludes. "2017 will be the year we show we were listening."