A British couple have lost their appeal to be allowed to enter into a civil partnership instead of a marriage. Heterosexual couple Rebecca Steinfeld and Charles Keidan took to the Court of Appeal in their attempts to overturn a decision which blocked them from having a civil partnership because they are not of the same sex.
Civil partnerships for same-sex couples have been legal in the UK since 2004, but are not permitted for different-sex couples in the UK except in the Isle of Man.
The Court of Appeal has now ruled against allowing the couple a civil partnership in the UK, but did agree that they face what amounts to discrimination and recommended the Government should make a decision on whether to extend civil partnerships to mixed-sex couples.
The government said their position on civil partnerships won't change until thye have recieved more statistical data about whether the number of
same-sex couples choosing or remaining in civil partnerships rises or falls following the
introduction of same-sex marriage.
The couple lost by a majority on two to one in the appeal court judgment.
Speaking outside the court, Steinfeld said: "We are pleased that today's ruling has shown that the Government must act very soon to end this unfair situation. All three judges agreed that we're being treated differently because of our sexual orientation, and that this impacts our private and family life.
"All three rejected the argument that we could 'just get married.' All three emphasized that the Government cannot maintain the status quo for much longer – they are on borrowed time. Lady Justice Arden accepted our case on almost every point. She stated: 'My overall conclusion: the appellants are right.' We lost on a technicality: that the Government should be allowed a little more time to make a decision. So there's everything to fight for, and much in the ruling that gives us reason to be positive and keep going."
Keidan added: "The Court of Appeal has made it clear the status quo cannot continue. The Government should now recognize the benefits of opening civil partnerships to mixed-sex couples. The measure is fair, popular, good for families and children, and long overdue. They have everything to gain."
Last October, Adeline Cosson and Kieran Hodgson who live on the Isle of Man became the first ever different-sex couple in the British Isles to get a civil partnership after laws allowed it on the isle. Shortly after, Claire Beale and Martin Loat, from Ealing, west London, became the first ever UK-based heterosexual couple to enter into civil partnership after travelling to the Isle of Man for the ceremony.
A Change.org petition, set up by Keidan and Steinfeld, demanding "Open civil partnerships to all" has attracted more than 70,000 signatures.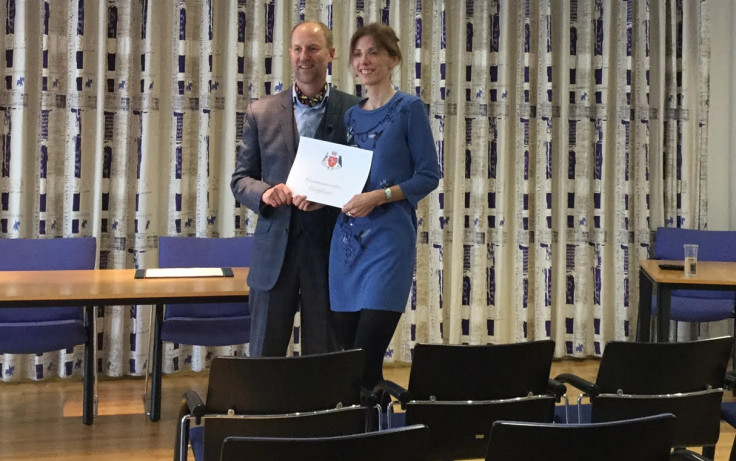 Veteran human rights campaigner Peter Tatchell described the ruling as a "defeat for love and equality".
He added: "It cannot be right that ​lesbian and gay couples have two options, civil partnership and civil marriage; whereas opposite-sex partners have only one option, marriage. This legal case was always about the simple quest to end discrimination and ensure equality for all. I hope Charles and Rebecca will appeal this judgement and that justice will prevail in the end."
Zahra Pabani, family lawyer at Shakespeare Martineau, said: "The Civil Partnership Act was established to give homosexual couples the same rights as heterosexual couples, however all couples, regardless of gender, can now get married in a civil registry or a church, therefore they are all afforded the same rights - leaving the Civil Partnership Act to a certain extent pointless.
"An overhaul of the entire system is urgently needed to ensure that couples who choose to co-habit and not get married are protected and not discriminated against."