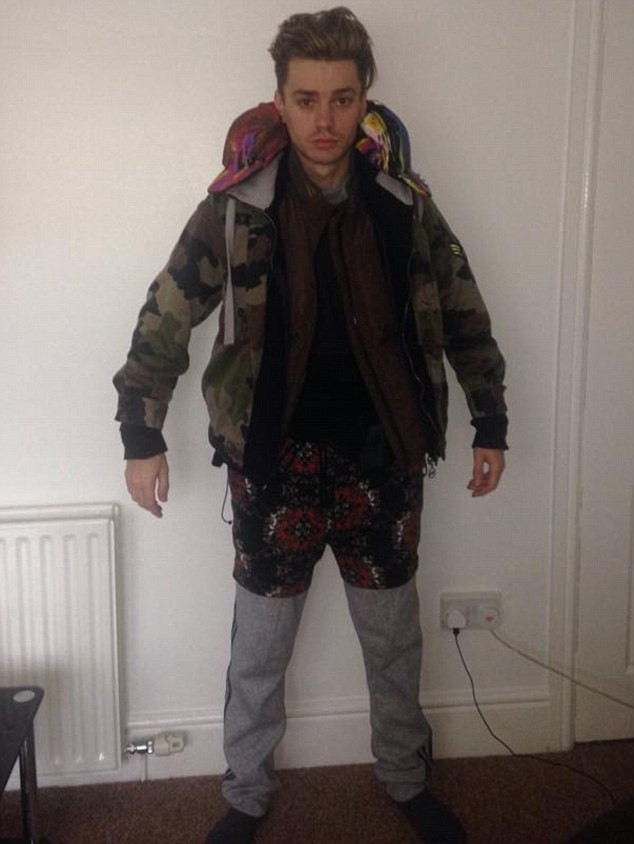 A British boyband singer collapsed on board an EasyJet flight after wearing twelve layers of clothing to dodge an excess luggage fee of £45.
The singer with the five-piece Scottish band, Rewind, thought he was having a heart attack after he boarded a flight dressed in six t-shirts, four jumpers, three pairs of jeans, two pairs of jogging bottoms, a pair of jackets and two hats.
James McElvar lost consciousness at 37,000 feet flying from London Stansted to Glasgow.
The 19-year-old from Cumbernauld, North Lanarkshire, tried to board with a rucksack and small suitcase when he reached the gate on Wednesday 8 July where he was told he was carrying too much luggage.
So the plucky teenager decided that instead of binning his favourite clothes, he would wear them all instead.
McElvar told the MailOnline: "The woman told me either one of my bags went in the hold or we weren't getting on.
"The rest of the band had gone through so I couldn't give them any of my clothes. I felt it was my only option to put on everything.
"It was impossible to walk, I could barely get on the plane.
"I wanted to take them all off as soon as I got to my seat - beside which was a spare seat that I could have sat one of my bags on - but was told I had to wait until we were up in the air."
The teenager said he immediately began undressing but was already sweating and feeling light headed.
He then vomited and passed out, landing in the aisle where he was put in the recovery position.
James added: "I knew something was wrong early on as I just couldn't breath properly I thought I was having a heart attack.
"It was a nightmare. I passed out twice and was taken off the plane at Glasgow Airport to a waiting ambulance."
Passengers on Easyjet can check-in luggage can weigh no more than 32kg due to "health and safety restrictions".
However, travellers can add an additional weight allowance for between £12 and £22 prior to their day of boarding.
However, if they choose to do so at the airport, they pay either £32 at bag drop or £45 at the gate.
An EasyJet spokesperson said: "In this instance the passenger had two items of cabin baggage which he could not combine into the allocated bag allowance and as such he was asked to either combine his baggage into one bag or pay £45 to check the bag into the hold.
"During the flight Mr McElvar became unwell and our crew on board assisted him. We wish him a speedy recovery."