UK citizens in Sudan say they feel abandoned
Foreign Office minister Andrew Mitchell rejected comparisons to the chaotic evacuation of Britons after Afghanistan's Taliban took control of Kabul in 2021.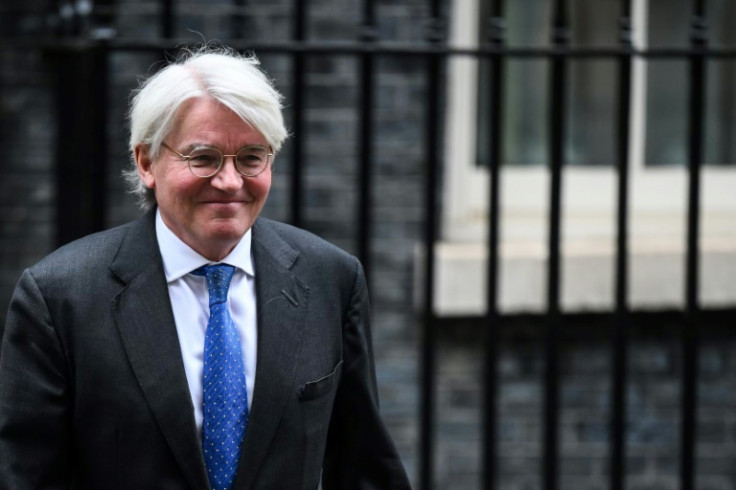 The UK on Monday said it was working "round the clock" to evacuate citizens from conflict-hit Sudan, but some of those trapped complained they felt abandoned.
Britain carried out an operation on Sunday to withdraw diplomats as deadly battles rage in Khartoum, backed by 1,200 UK military personnel, but has not announced a broader plan for its citizens in Sudan.
Foreign Office minister Andrew Mitchell rejected comparisons to the chaotic evacuation of Britons after Afghanistan's Taliban took control of Kabul in 2021.
He told parliament the embassy staff and their families in Sudan were "in extreme jeopardy" after being targeted with threats.
He said some 4,000 Britons with dual nationality and 400 with UK-only passports were in Sudan, while 2,000 people had registered with the foreign office seeking help to get out.
For those in Khartoum, Britons should shelter indoors pending further advice from the UK government, Mitchell said.
Outside the capital, others might exercise their own judgement on fleeing, "but they do so at their own risk", he added.
Prime Minister Rishi Sunak was on Monday convening the government's seventh crisis meeting of recent days on Sudan, his spokesman said.
He confirmed that all but one of the embassy staff and dependants had been taken out of Sudan, with the other evacuated out of Khartoum.
The government is working "round the clock" to evacuate UK citizens more generally, the spokesman said, adding: "We are urgently exploring all routes for British nationals to leave Sudan should they wish to do so."
But Mitchell and Sunak's spokesman both declined to comment on reports that the Royal Navy is deploying warships to the region to help in a wider evacuation.
Lawmaker Tobias Ellwood, chairman of a parliamentary defence committee, called for a "clear-cut plan" to get British passport-holders out.
"If that plan does not emerge today, then individuals will then lose faith and then start making their own way back," he told the television channel GB News, saying that could lead to "some very difficult situations".
Abdelsalaam Abdelmoneim, 80, from the eastern English city of Cambridge, was stuck in Khartoum after visiting for the winter and to mark Ramadan, his son Javid Abdelmoneim told AFP.
Javid, a doctor currently working in Malawi, said that after contact with the UK authorities in which they asked if his father was ready to be evacuated, he turned down two opportunities to leave in convoys with other family members.
"My dad could have been with them. He was waiting for the British because of the phone calls that we've had from the embassy.
"It's shocking. At least the Americans said forget it, you're on your own. Good, thank you, we will make our own plans," he said.
Another British citizen told the BBC he had been forced to arrange his own Sudan evacuation, even as other countries pulled their citizens out.
The man who gave his name as William said he left Khartoum on a bus arranged by his Sudanese employer because "we've had absolutely nothing but nonsense from the government".
Another, Iman Abugarga, who is in Khartoum, said she felt "absolutely" abandoned by London.
"It is shameful how they have mismanaged this situation," she told the Daily Telegraph newspaper.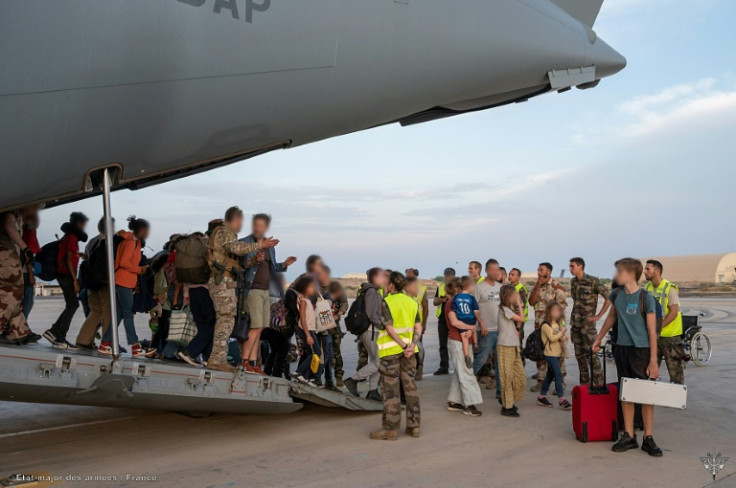 © Copyright AFP 2023. All rights reserved.