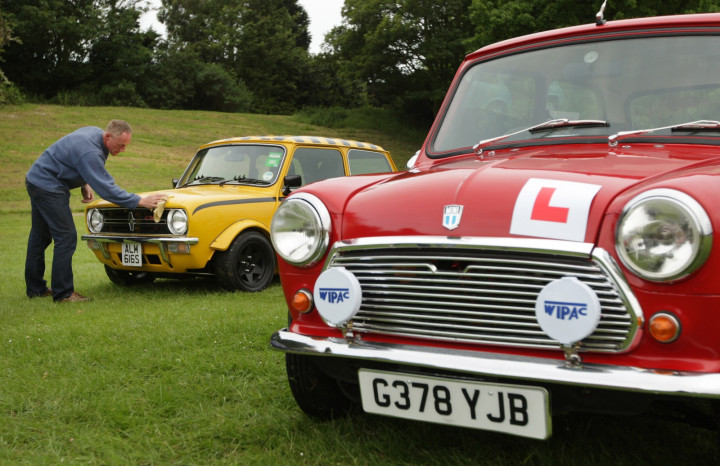 Learner drivers could be asked to navigate the roads using a satnav system, as part of a radical shakeup of the UK driving test which could see the traditional three-point turn scrapped.
About 1,000 learners will be asked to trial the practical exam, which is designed to more accurately reflect conditions on the roads.
A Driver and Vehicle Standards Agency (DVSA) spokesman said: "We are carrying out initial research to explore how the driving test could better reflect real-life driving. Any future changes to the test would be subject to full public consultation."
The changes would be the biggest shakeup of the practical component of the test in two decades, although an 'independent driving' component of the test was recently introduced.
As part of the new test, the independent driving section would be extended to up to 20 minutes, half of the test's 40.
Learners would be asked to use a satnav system to find their way to a destination, as well as conventional road signs.
The three-point turn, in which learners are asked to stop then turn the car in the opposite direction in the road, as well as the 'turn around the corner' where the car has to be reversed around a corner, could be scrapped in favour of testing skills more likely to be used in everyday situations, such as reversing out of a parking bay, or pulling up by the side of the road then rejoining traffic.
Safety questions asked at the outset of the test could now be asked during it, such as being asked to use the back window heaters, said the DVSA.
The Driving Instructors Association (DIA), the largest industry body for driver and rider trainers, has welcomed the proposed changes.
Carly Brookfield, DIA chief executive, said: "DIA has been heavily involved in the scoping of this project and is enthusiastic about the opportunity it presents to evolve the L-test to a level where it more realistically assesses a candidate's ability to competently and safely manage road-based risk and driving in real life, on real roads.
Others though warned that authorities should think twice before scrapping traditional driving and navigation skills.
Professor Stephen Glaister, RAC Foundation director, said: "We all rely on our satnavs but they are not infallible and it is when they have led us down a dead end that we need to know how to do a three-point turn.
"It's fine to add some aspects to the test but we should be cautious about removing the basics."