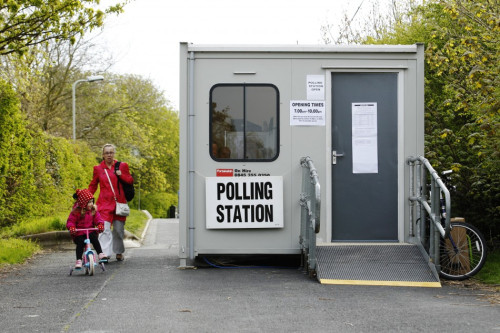 All voters should be required to show proof of ID at polling stations, the Electoral Commission has stated.
The UK's official election watchdog says a tightening of the rules would help end ballot-rigging and fraud, restoring trust in the British voting system.
Although full details have not yet been confirmed, the system would be based on the model already used in Northern Ireland - in which voters have had to show photographic proof of identification since 1985.
It announced that the change would be introduced in time for the 2019 local government and European Parliament elections.
Deputy prime minister Nick Clegg has criticised the scheme, announcing the measure would intrude into the lives of individuals.
Speaking to the House of Commons, he said: "We are confident that the measures being introduced through the individual voter registration system, originally planned by the Labour party and being delivered ahead of time by us, will stamp out the problems of fraud."
The commission's report, it stated electoral fraud had likely not be attempted in more than a "handful" of local authority wards.
It also announced concerns that it would research communities "with roots in parts of Pakistan or Bangladesh" were particularly susceptible to fraud.
"People convicted of fraud come from a range of backgrounds including white British, South Asian and other European backgrounds. It would be a mistake to suggest that electoral fraud only takes place within specific South Asian communities."
It added: "The evidence and views we have heard raise significant questions about whether individuals within these communities are able effectively to exercise their right to vote, and whether they are able to participate in elections on the same basis as other electors across the UK.
"It is not acceptable to explain or excuse electoral fraud on the basis of actual or perceived differences in cultural approaches to democratic participation."
Sixteen local authority areas - all of them in England - were identified by the commission as being at risk.
The campaigners No2ID have criticised the plan, suggesting it would lower voter turnout and make it harder to vote for those without government-issued documents.