UK: Fifth whale washes up in Lincolnshire as sperm whale bursts on Skegness beach
One of the three washed-up whales on Skegness beach has released gas as scientists cut into it for examination. Uncertainty still looms as officers from the Zoological Society of London investigate what drove the dead whales to wash up on shore.
It is believed that the "explosive release of gas" could have been due to a buildpup of gases driven by decomposition. Meanwhile, it is taking authorities longer than usual to remove the whales, which have left a strong smell at the beach due to their decomposing flesh.
Authorities have several options to remove the carcasses with the most common solution often being cutting up the dead whales and using an incinerator. The whole operation is expected to take "a few days".
Meanwhile, the Maritime and Coastguard Agency reported that a fifth sperm whale has washed up on the east coast of England at Wainfleet, Lincolnshire, the site of a former bombing range, on 25 January following the discovery of a beached whale in Hunstanton, Norfolk,on 22 January. "There is no public access to the area and it is extremely dangerous with tidal creeks and the potential for unexploded ordinance. Many of the lanes to the marshes are private and not accessible," tweeted the Lincolnshire Wildlife Trust.
People are being advised to stay away from the washed-up whales and the area has been cordoned off after spray-painted markings started appearing on the washed-up whales. Amongst the scribblings, include the word 'fukushima' and 'CND', referring to the Campaign for Nuclear Disarmament, reported BBC News.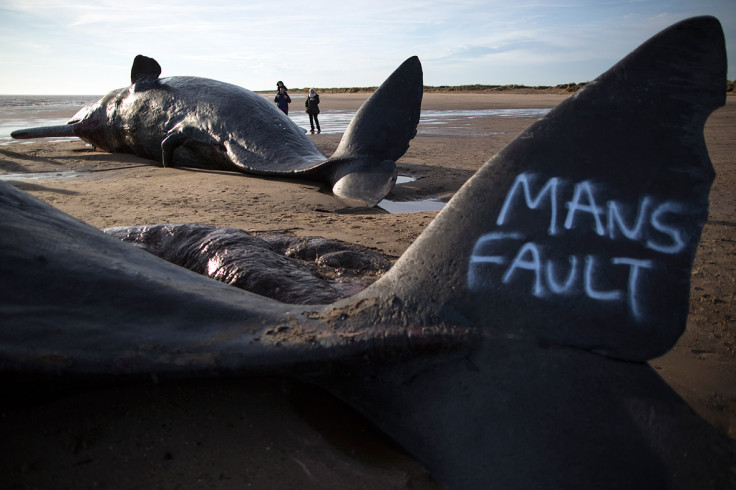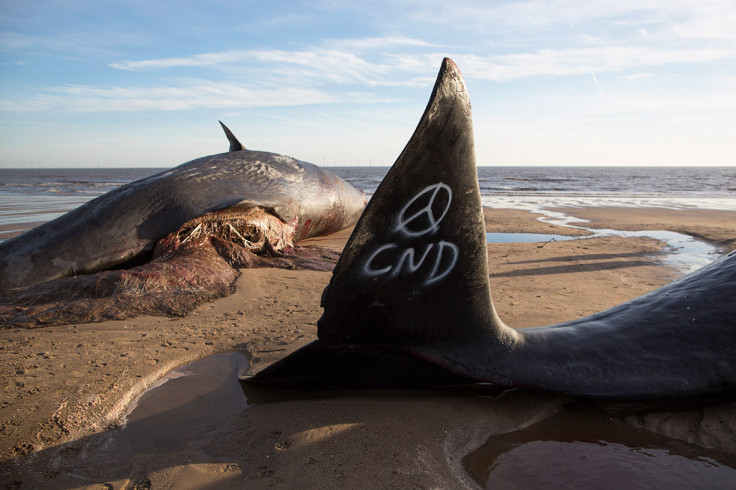 © Copyright IBTimes 2023. All rights reserved.