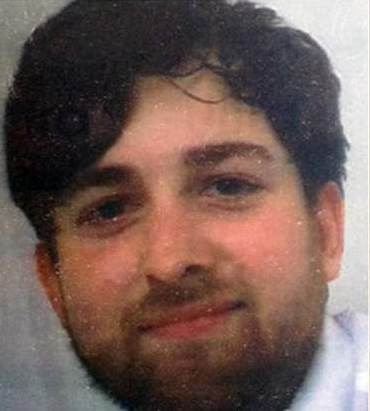 Police have identified a headless corpse found on a Blackpool beach last month. After conducting extensive forensic tests, detectives have confirmed the remains to be that of 27-year-old Calum Terras, who went missing from his home in Fleet Street, Blackpool, on 5 January.
A fisherman discovered the body on Queen's Promenade near Bispham on 16 August. Police say there were no suspicious circumstances surrounding Mr Terras' death. It appears he was suffering with mental health problems.
Det Supt Jon Holmes, of the Force Major Investigation Team, said: "We have kept Mr Terras' family fully updated throughout this process and our thoughts remain with them at this time."
Paying tribute to his brother, Iain Terras, described Calum as "amazing" and a "kind, loving person". "He would go out of his way to please anyone who crossed his path and would bend over backwards to make a small difference in people's lives," he said.
"I would also like to mention that he had another nephew called Archie who unfortunately he never got to meet as he was born May 9. His full name being Archie Calum Terras who is a beautiful, happy boy just like Calum before the mental illness."
Iain Terras added: "Calum did try his hardest to seek help, even trying to admit himself to a mental health hospital."
Terras' family issued a statement stating: "We hope that Calum's death will raise awareness of the suffering of lots of young men due to mental illnesses and that people fully realise that depression is like any other illness of the body, it's just that it affects a person's mind."
The family also thanked police for their support. "We would like to say a special thank you to the police, particularly our family liaison officers DS Kathryn Riley and DC Emma Shuttleworth. They have been extremely helpful, sensitive, open and honest throughout," they said.
Anyone feeling emotionally distressed or suicidal can call Samaritans for help on 08457 90 90 90 or email jo@samaritans.org