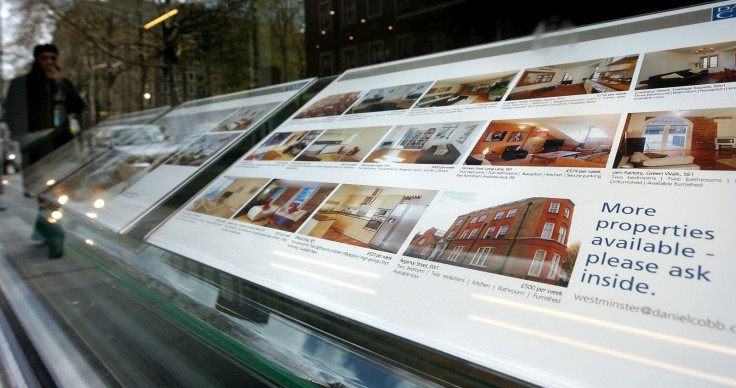 First-time buyer house prices jumped by 7.6% to £166,393 in June compared to the same month in 2014, a study by estate agent Haart found.
The continuing surge of house prices have caused estate agents to call on the government to encourage an increase in supply.
The National Association of Estate Agents said it is surprising there is still activity on the housing market and the soaring property prices will cause it to halt once it becomes impossible for first-time buyers to purchase a home.
"The growing gap between supply and demand is worrying and clearly demonstrates that more needs to be done to plug this," Mark Hayward, managing director of the NAEA, said. "The [2015 general] election was full of promises to build more houses, but now those promises need to be put into bricks and mortar to respond to demand."
Lobby groups have long called on the government to impose stricter regulations on landlords and agents to cap the house prices as demand in the UK is through the roof. Mortgage lending jumped by 29% to £20bn in June but first-time mortgage applications plummeted fell by 1.2%.
"The fact that demand is at an 11-year high without the housing stock to fuel it is bad news for the market," Hayward stated.
First-time buyers are most affected by the soaring house prices as currently, typical "aspiring homemakers", the generation of 26 to 35-year-olds, are unlikely to afford a home to start their family and even rent prices are often too high for young professionals.
These aspiring homemakers, dubbed Generation Rent, are disappearing from city centres because of the unaffordable house prices, a study by Experian Marketing Services found.
"Increasingly, aspirational homeowners have to move outside the city for their first homes, while younger families who are looking for more space must look farther afield to more rural areas, with rapid transport links, to fulfil their housing needs," Richard Jenkings, senior consultant at Experian, said.
"Rising house prices have been a constant challenge for first-time buyers in the UK, and with deposits for first-time buyers at over £80,000 on average in London, it's clear to see why it is those trying to get on to the ladder that have been most effected by burgeoning property prices in London."
London boroughs have the lowest proportion of first-time buyers, simply because many young professionals looking to start a family cannot afford to buy a house or flat in the capital.
Based on data provided by Experian, IBTimes UK composed a list of UK areas with the lowest and highest proportion of first-time buyers.
Highest:
Bracknell Forest, 25.12%
Milton Keynes, 23.76%
Tamworth, 23.43%
Rushmoor, 23.38%
Blaby, 22.96%
Stevenage, 21.68%
Dartford, 21.05%
Cannock Chase, 20.30%
South Derbyshire, 20.24%
Swindon, 20.22%
Lowest:
Isles of Scilly, 0%
Kensington and Chelsea, 0.08%
Skye & Lochalsh, 0.08%
Caithness & Sutherland, 0.10%
Arran & Cumbrae, 0.21%
Westminster, 0.29%
Moyle, 0.32%
Hammersmith and Fulham, 0.38%
Camden, 0.38%
Lambeth, 0.46%