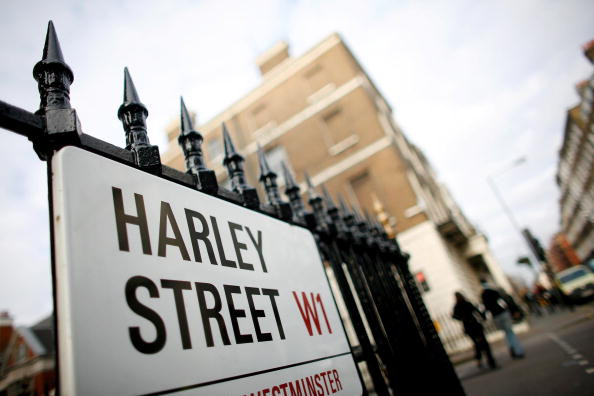 A 53-year-old man has been arrested on suspicion of the murder of the wife of a Harley Street dentist.
Dr Helen Nicoll is believed to have been killed at her gated home in the quiet Cambridgeshire village of Great Wilbraham.
The suspect was arrested after detectives were called to the detached property yesterday (5 June) morning, following reports by neighbours of an "incredibly loud bang".
Emergency services arrived at the property shortly after 6.30am. Forensic officers were later seen combing the house and gardens for evidence.
Confirming the reports a spokesman for Cambridgeshire Police said yesterday: 'We were called at about 6.30am to reports of a sudden death. Officers are at the scene and a cordon has been put in place. The death is being treated as suspicious. A 53-year-old man from the South Cambridgeshire area has been arrested on suspicion of murder.'
Describing the scene a 60-year-old neighbour, who asked to remain anonymous, said: "It was quite unusual to hear one loud sound, but with no lightning. I wondered what it was, and a short while later I heard sirens. Since then there have been police all over the village and the house has been cordoned off. It is really sad for something like this to happen. They seemed like just a normal couple."
Neighbour Katrina Mapeldoram said: "I heard a loud bang like an explosion and rushed outside. The weather was clear and there was no lightning. The horses were going mental and the chickens went berserk. I don't know if it had anything to do with what happened but it is a really strange coincidence. We didn't really know the couple who live in the house. They kept themselves to themselves. It is terrible."
Dr Helen Nicoll who was also a dentist, ran a dental practice in Cambridge with her husband, Dr Stephen Nicoll, 53. The couple have three children. Patients and friends paid tribute to the dentist describing her as a 'beautiful' and 'lovely' person.
In a tribute posted on Facebook, one patient said: "Awful, awful news. Helen was such a beautiful person and made me feel so comfortable sitting in that chair, 26 years she's been my dentist."
Another, Gill Muir, said: "This is heartbreaking news and I cannot understand why anybody would want to do this to Helen."
Detectives today confirmed that formal identification of the victim and a post mortem examination was due to be carried out on her body on Monday, 8 June.