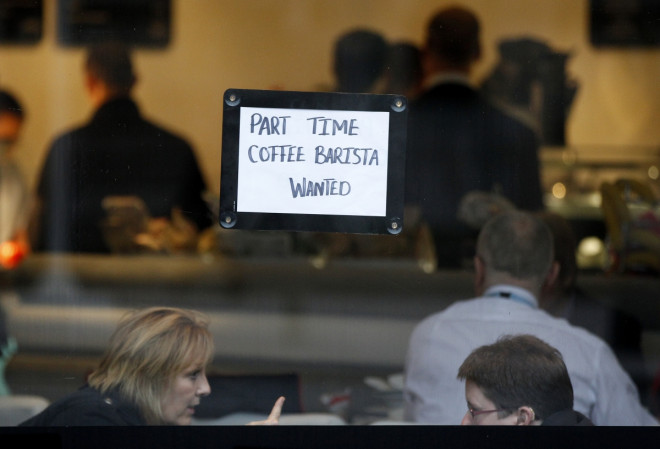 The UK's labour marker still seems to have room to grow as four in ten part-time employees want to work more hours.
According to research from financial information firm Markit, which commissioned pollster Ipsos MORI to question 925 people, 40% of part-time workers in the UK would like to have more hours [Fig 1].
The study also found that more than one-in-four workers (27%) feel they have more skills and abilities than required to do their current job.
Markit said the highest proportions of these workers are seen among retail, education, social and health workers.
The research also revealed that more than three in ten (36%) of employees believe their employers could make more use of their skills and abilities.
The report explained this is most commonly felt in manufacturing, energy, transport and utilities sectors.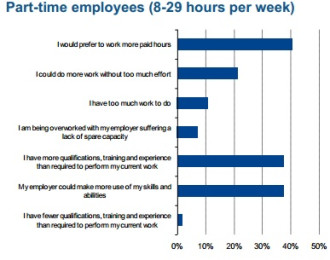 "The survey highlights a worrying waste of talent, with just over one-in-three employees feeling their employer could make more use of their skills and abilities," said Chris Williamson, chief economist at Markit.
"This hits 47% in the 18-24 age bracket, and tops out at 48% in the North East. More than one in every four employees feels overqualified."
He added: "A steer on the degree of underemployment in the economy is provided by over 40% of part-time workers wanting to work more hours than they currently do.
"The survey therefore suggests that there remains plenty of scope for employers to get more out of their workers: almost one-in-five think they could do more work without too much effort."
The study also found that nearly one-in-six employees (15%) would prefer to do more work than they currently do each week.
Markit said among those occupied in full-time work, this falls to 9%, but rises to 40% for part-time staff working 8-29 hours per week and hits 44% for those working less than eight hours.
Males are slightly more eager for more work than females on average, and those employed in the public sector are marginally more eager for extra hours than private sector employees.
The research comes ahead of the Office for National Statistics' (ONS) Labour Market Report on 14 May.
The UK's unemployment rate was 6.9% in the three months to February, with more than 30.2 million people in work.
Economists expect the country's labour market to strengthen further, with the UK's jobless rate falling to 6.8%.