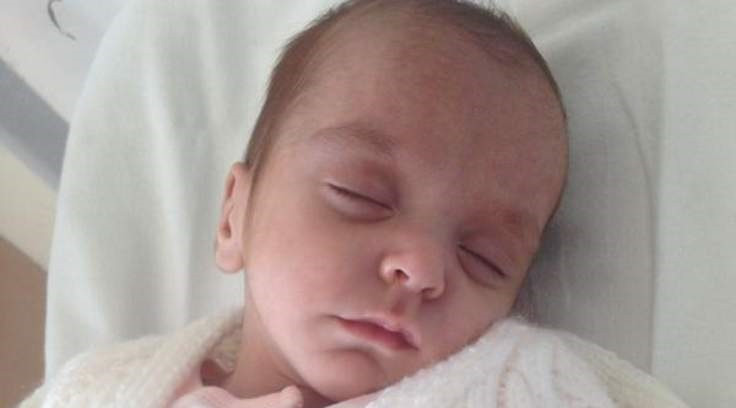 Police have released a picture of a baby girl who was found abandoned in a box in a street in Corby. The new-born, aged between three to six weeks old, was found by a passer-by outside a house in Ibsen Walk on Monday (28 September) morning.
She was wrapped in a blue blanket and was wearing only a nappy. It is unclear how long she had been lying inside the box.
Police are urgently trying to trace the baby's mother to ensure her safety. Appealing for the baby's mother to get in contact, Detective Superintendent Steve Lingley from Northamptonshire Police said: "I know you may feel you are in a very difficult position and I know it must have been incredibly difficult to have left your baby. But please get in touch with us - we want to make sure you are alright."
The girl, who is said to be in good health, is being looked after by staff at Kettering General Hospital.
The mother, or anyone who has any information about her or the baby, can contact the police by calling 101. Alternatively, they can call the independent charity Crimestoppers anonymously on 0800 555 111 or use the anonymous online form at www.crimestoppers-uk.org.