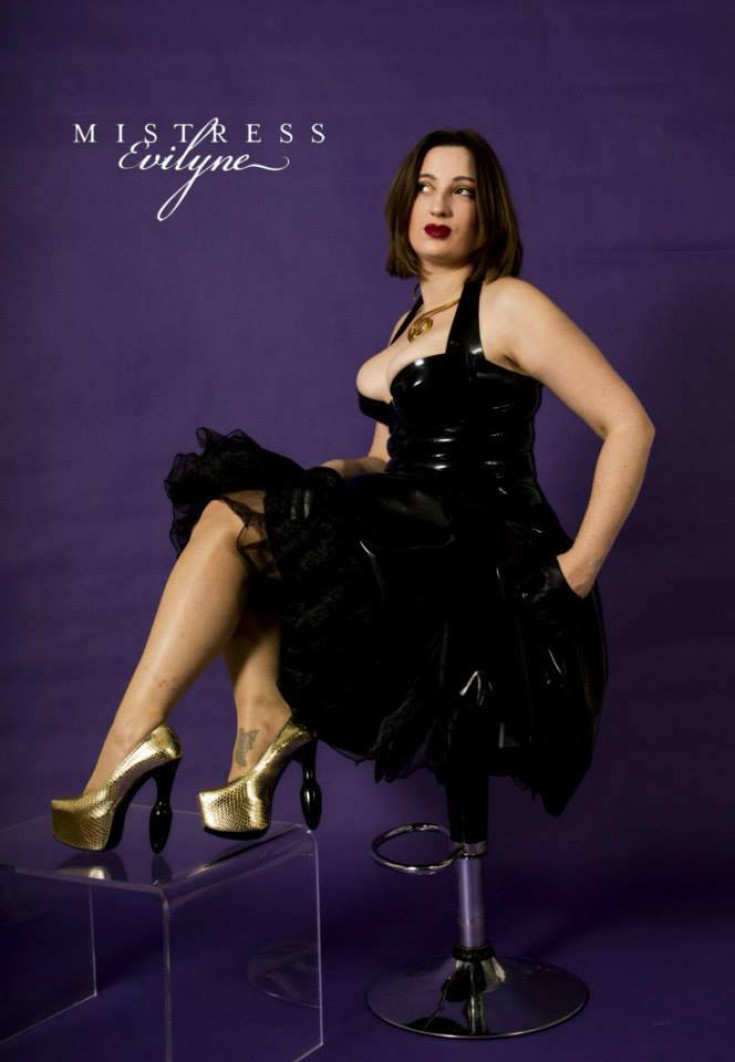 A London based dominatrix escaped being disciplined herself, after neighbours told police the sounds of whipping and spanking coming from her suburban sex dungeon, were causing a disturbance.
Officers swooped on the £750,000 property in the leafy suburb of Orpington, presumably with handcuffs at the ready, to investigate the complaints about Mistress Evilyne, who runs one of the UK's top sex parlours from her lavish home.
According to The Telegraph, residents on the millionaires' row, and staff at Knoll Orpington Lawn Tennis Club, which is just behind the Dungeon Manor, have also complained about her activities.
The sexual shenanigans in the house are completely obscured as the property is hidden behind a white façade, but apparently the sounds of screaming are not so easy to stifle.
Commenting on the kinky conduct in the sex house, one neighbour said: "It's ridiculous - there are children living here and all you can hear all day is 'slap, slap, scream' coming from the house. They ought to go and do it somewhere else."
Another anonymous resident, said: "We turned a blind eye for a while, but there is so many people coming there at all hours of day and night that we're worried for our own safety.
"The noise they make sometimes gets too much too. And there's always camera equipment coming in or leaving. You don't want your children growing up around a BDSM sex dungeon."
Evilyne has been living in the property with her partner, who is also a dominatrix called Governess Ely, for the last two years.
As well as the couple, touring mistresses are frequent guests at the property and are afforded a place to stay while visiting "slaves" in London.
The house can even be rented out, complete with sex props, by adventurous couples who want to live out their 50 Shades fantasies.
But Evilyne claims that the neighbours complaints have jeopardised her otherwise thriving business and she fears she might be forced to close down.
Explaining the nature of her work she said: "My business is legal, I'm registered with HMRC and no sexual services are offered. People come to us with their fantasies, and we make them come true - anything from being put in a bath of baked beans to being forced to act like a dog."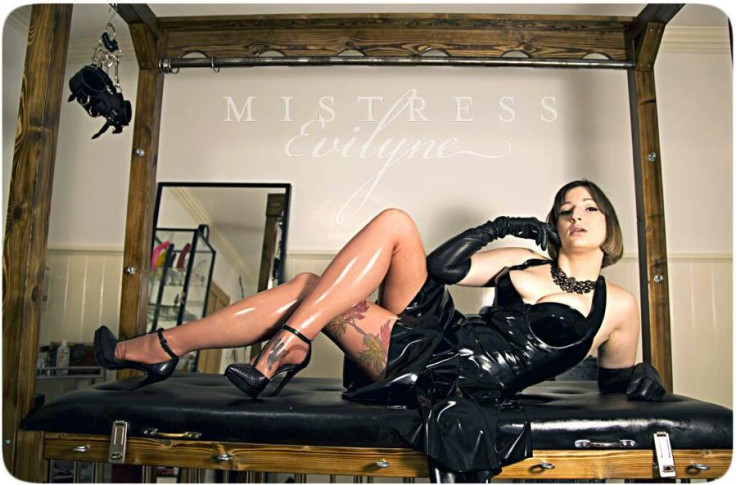 Evilyne maintains that with films such as 50 Shades of Grey sparking a growing interest in bondage, she is merely catering to public demand and she suggests that perhaps her middle class neighbours should try out her services before condemning her.
"A lot of couples in their 50s or so who are middle class want to have fun and try new things but can't do it at home because they have kids.
"We are not loud and I don't know what the neighbours are complaining about. They think I'm running a brothel, and I'm not - maybe they should come for a visit to see for themselves.
"There is a lack of understanding about fetishes, and men generally keep it a secret from everyone in their life - maybe some of the wives around here are worried about their husbands."
Police confirmed that officers took a tour of the sex dungeon but were satisfied that no crime had taken place.
A Met Police spokesman said: "We haven't made any arrests but there has been a call to the location in the last week. That was a noise complaint about filming that was going on."