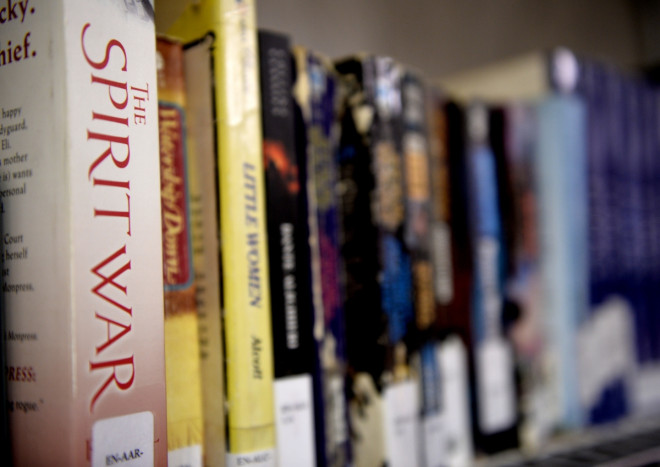 Rehabilitation and fairness behind bars is being undermined by the changes made to prison rules six months ago, which include a ban on UK prisoners receiving books and other basic items.
A report from the Prison Reform Trust has revealed the prohibition of books, subscription magazines and writing materials is eliciting a strong sense of injustice, while hindering chances of successful reintegration into society.
The ban, which was implemented last November by Chris Grayling, the justice secretary, prohibits prisoners from receiving parcels containing the materials with the exception of one-off packages at the beginning of their sentence and in certain circumstances.
Letters and phone calls from prisoners to the trust reported that the new scheme was limiting opportunities for education and learning – vital factors in reducing the risk of reoffending.
As well as limiting education, the calls revealed family access has been undermined. One prisoner said the ban had prevented them from starting a distance learning course. Another said that they were likely to turn back to crime, as the limitations had begun to sever family ties – despite the prison service and government maintaining the importance of such relationships.
"So they put phone prices up, send us miles away from our families and stop us from having stamps and writing materials posted in," they said.
"I know that if I lose my family because of this lack of contact, it will be straight back to square one and I know I will go straight back to crime as I'll have nothing left to lose."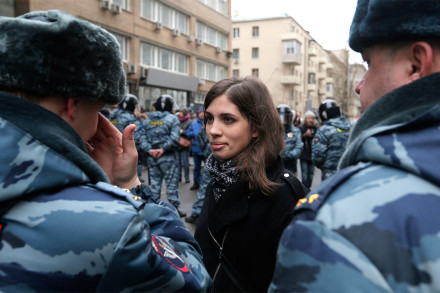 Yet moves are being made to overturn the ban, and the Change.org petition against the ban has been backed by many.
Geoffrey Robertson QC, a leading human rights lawyer, even offered his services for free, stating legal action could be taken against Grayling for acting "unlawfully and irrationally".
Leading authors, including Philip Pullman, Mark Haddon, Anthony Horowitz and Emma Donoghue have all condemned the ban as "counterproductive policy" – with Hill comparing the decision to those made by "dictators in totalitarian states".
And earlier this week, Nadezhda Tolokonnikova, of Russian punk band Pussy Riot, who was incarcerated for nearly two years after performing an anti-Putin song in Moscow's Christ the Saviour Cathedral in 2012, gave her backing to the campaign.
Speaking to IBTimes UK, Rod Clark, the chief executive of the Prisoners' Education Trust, said that reading helped prisoners understand empathy, as well as being important for education.
"It can help their rehabilitation in so many ways from feeling empathy for characters in the stories to inspiring them to write and rebuild relationships with their children," he said. "We want to see barriers to learning and reading in prison removed making it that little bit easier for prisoners who want to escape their life of crime and find a more positive path."
Clark added that the problem was being exacerbated by staff shortages in prison libraries.
"This is a crying shame," he added. "Especially when we know how many excellent initiatives there are in prison libraries to teach people to read and develop a love of learning."
Yet there is hope. Now in its second year, the Books Unlocked scheme, organised by the National Literacy Trust, has helped improve access to reading material in prison. The project is designed to encourage a positive attitude towards reading by introducing prisoners to Man Booker Prize titles.
"Our experience of working with prison library and education teams taking part in the project has highlighted that access to libraries, and access to a good range of books within those libraries needs to be consistent across the prison estate," Jonathan Douglas, director of the National Literacy Trust, told IBTimes UK.
Recent statistics have revealed that literacy is a significant issue throughout UK prisons. Around 60% of prisoners have below par basic literacy skills, and between 20 to 30% of the prison population have learning difficulties. Improving these skills supports the future attainment and rehabilitation of prisoners, Douglas added.
Having a window to an open world can also be the difference between life or death for prisoners.
Earlier this year, the Ministry of Justice revealed a rise in self-inflicted deaths among male prisoners. In 2013, five male prisons each recorded three suicides. Access to books, subscriptions magazines and writing material can all provide a lifeline to those incarcerated.
The ministry would do well to take note of these statistics. They are undeniable proof that the banning of books is indeed punishment without purpose.