UK: Topshop drops 'ridiculously skinny mannequins' after unhappy customer's viral Facebook post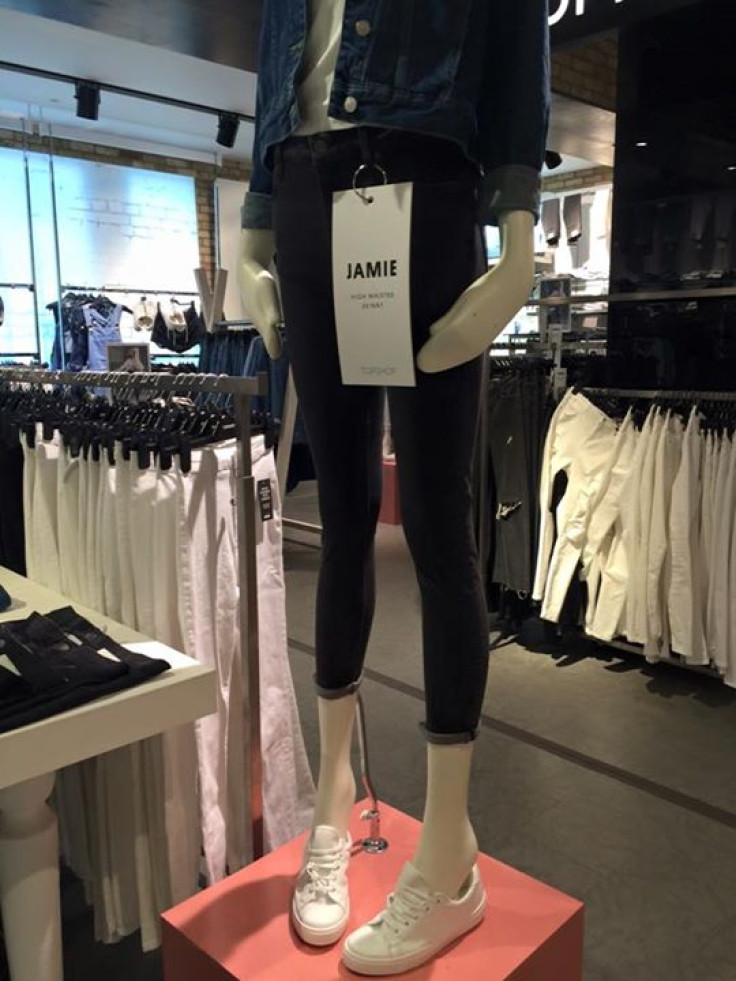 Topshop has announced that it will cancel orders on a range of mannequins after a Facebook complaint exposing one of its extra skinny mannequins went viral.
The controversy started when customer Laura Berry spotted what she refers to as a "ridiculously shaped" mannequin at a Topshop store in Bristol.
Berry posted an image of the mannequin along with a caption that read: "A time when I like to believe we are conscious of the harsh unrealities often imposed on us by the fashion industry... I'd love to hear how you can justify the ridiculously tiny mannequin in your Bristol Cribbs Causeway store?
"Young women aspire to the somewhat cult image your store offers. Which I'm sure you're aware by your sales figures and hashtags on Instagram. Yet not one mannequin in your store showed anything bigger than a size 6. So today, I'm calling you out Topshop, on your lack of concern for a generation of extremely body conscious youth."
Topshop in turn replied under Berry's comment and said: "We think it's important to showcase a healthy size image, from the choice of models used in campaigns, to the stories featured online and on the blog.
"For some background, the mannequin you saw in store is supplied by a company that has been working with lots of different retailers for the past 30 years. This particular style is used in small number of our stores and is based on a standard UK size 10. The overall height (187cm) is taller than the average girl and the form is stylised to have more impact in store."
Social media users celebrated the small win over the size zero fad and applauded the power of social media.
Meanwhile, a top supplier, Jonathan Berlin, believes there is absolutely nothing wrong with a size 10 for mannequins.
"I'm all for the fact they shouldn't be hyper-skinny but it should look trim and fit and like it's been to the gym I guess," said Berlin, reported BBC News.
"I wouldn't say clothes look better on a skinny person. I would say size 10 is an average person. We know that sizes are getting bigger, people are getting bigger. But we still feel size 10 is a reasonable, if not correct, representation for the retailer to have in their windows."
Some social media users agreed with Berlin's viewpoint.
© Copyright IBTimes 2023. All rights reserved.