A Malaysian student at a prestigious London university who was caught with a vile cache of child porn images and a creepy mannequin of a young boy, was a maths genius who supported Manchester United.
Nur Nordin, 23, who lived in upmarket Queensborough Terrace, Bayswater, west London, was jailed for five years after being caught with some of the most extreme child porn photos the Metropolitan Police have ever seen.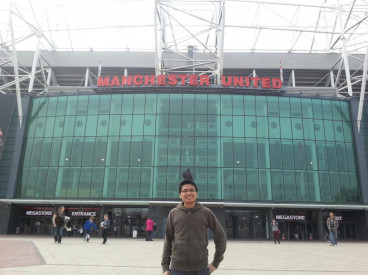 A scholarship student at the world renown Imperial College, Nordin was caught in possession of 601 videos and images belonging to category A (abuse involving penetrative sexual activity with children), as well as thousands of category B and C ones.
It has since emerged he is from Malim Nawar, a small town in the constituency of Kampar in Perak.
His Facebook boasts 1,079 friends, suggesting Nordin was popular and photos on the page show him in happier times with family and friends.
He graduated from residential school Sekolah Menengah Sains Teluk Intan in 2009 and developed into a consummate mathematician.
On his blog, Suhaimi Ramly, a Malaysian education consultant, said of Nordin:
My student, Nur Fitri Azmeer Nordin, will finally go to study Math at Imperial College London this Saturday. After all the hard work and stellar performances...he deserves to be there. Congratulations, Fitri!
In 2011 he competed in the equivalent of the Olympics for maths students, the International Mathematical Olympiad.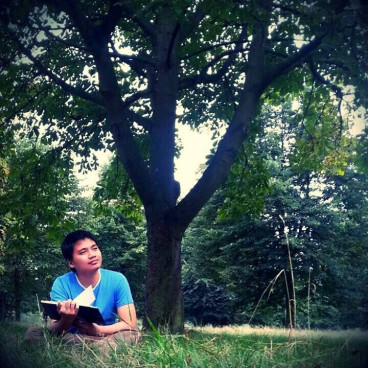 However, he missed out on a medal after winning just three points - the highest total was 42.
One year later he graduated from International Education College, in Malaysia, before he was sponsored to attend London's prestigious Imperial College through Malaysian government agency Majlis Amanah Rakyat, a body formed to help educate and train Malays.
While he was in England he visited Old Trafford, the home of Premier League side Manchester United.
But while he was living in London, Nordin was hiding a sickening secret, one became apparent when police raided his home to find the student with his laptop open, next to a life-size mannequin of a young boy.