UK: UCL research reveals Islamist insurgency influences where polio occurs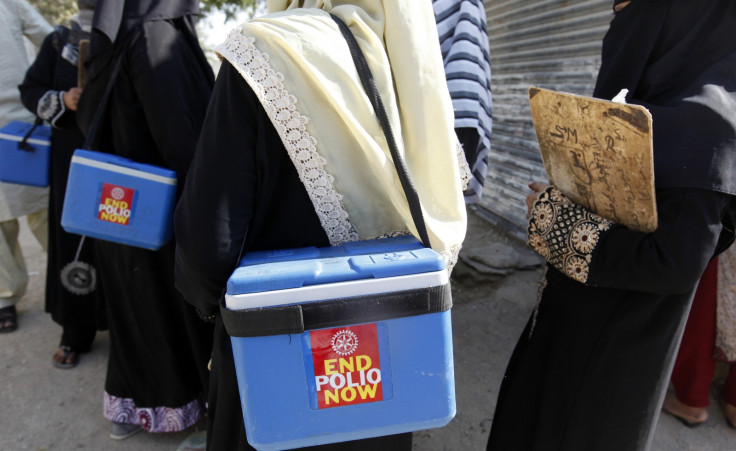 A research study led by UCL has revealed that Islamist insurgents have a negative impact on polio vaccination programmes. According to the research findings, Islamist insurgents make false claims suggesting that polio vaccinations are a conspiracy to sterilize Muslim populations, in an attempt to discourage the vaccination programmes.
Since 2011, Islamist insurgents have been controlling where polio cases occur in reaction to counter-insurgency strategies. The insurgents suspect that drone strikes are determined by information leaked by polio vaccinators, and hence attempt to encourage parents to refuse vaccinations.
"Ours is the first study to use cross-national statistics to show that Islamist insurgency has a strong influence on where polio occurs – but, interestingly, only in the last few years. As the core tenets of Islam have not changed over the period of the study, this isn't a result of insurgents' theology. Rather, it seems to be a reaction to the counter-insurgency strategies used against Islamist insurgents," said the research's lead author Dr. Jonathan Kennedy, reported UCL.
"The assassination of Osama bin Laden [where the CIA used a fake vaccination campaign to try to get DNA from his relatives], as well as the use of drone strikes [which require intelligence thought to be provided by polio vaccinators], seemingly vindicated Islamist insurgents' suspicions that immunisation drives are a cover for espionage activities."
The research was jointly conducted by Dr. Kennedy from the UCL Political Science department and his colleagues from the London School of Hygiene & Tropical Medicine and Cambridge University.
"The main barriers to polio eradication are no longer medical or technical because of improvements in vaccines and the administration of vaccines. Polio persists and continues to spread because of political and social barriers that stop the effective implementation of polio eradication programmes," said Dr. Kennedy.
"Our analysis suggests that some Islamist insurgents have become increasingly hostile towards polio vaccination campaigns as a result of the counter-insurgency strategies of domestic governments and international actors, which seriously compromises ongoing efforts to tackle polio. This is an important lesson for Western policy makers as they deliberate how best to counter the growing influence of Islamist insurgents in Africa and the Middle East."
© Copyright IBTimes 2023. All rights reserved.