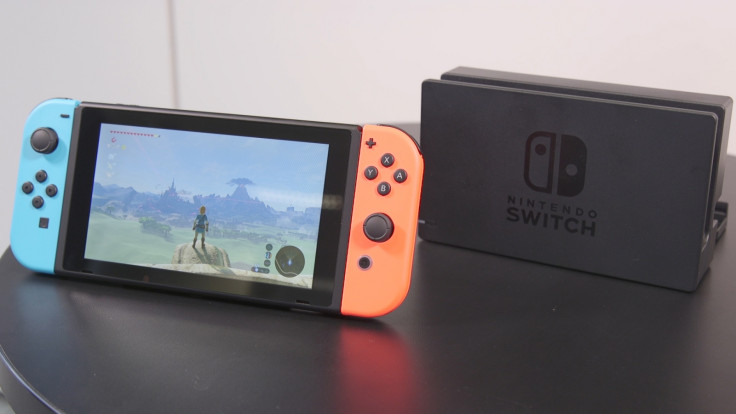 This week's round-up of the best video game deals and discounts in the UK includes three different Nintendo Switch bundles, plus two bundles for the Oculus Rift and PlayStation VR virtual reality headsets.
When it comes to games there's Persona 5 for a little over £30, Bungie shooter Destiny 2 for its best price yet of £29.99 and pre-orders for upcoming games Super Mario Odyssey for Switch and Gran Turismo Sport for PS4.
There's also Pokken Tournament DX for £35.00, The Binding of Isaac Afterbirth+ for £24.99, Deus Ex: Mankind Divided for a ridiculous £4.99, Resident Evil 7 for £15 and Hitman season one on disk for a little under £20.
Thanks as ever to Hot UK Deals for putting together this week's list.
Consoles
Nintendo Switch Grey w/ Mario + Rabbids Kingdom Battle - £289.99 @ Tesco Direct
Nintendo Switch Neon Red / Blue or Grey w/ The Legend of Zelda - Breath of the Wild - £309.99 @ Game
Xbox One S 500GB w/ Forza Horizon 3, Hot Wheels DLC & Forza Motorsport 7 - £199.00 @ Zavvi
Oculus Rift virtual reality headset + Touch controller bundle - £399 @ Oculus.com
Nintendo Switch Neon Red / Blue or Grey w/ Lego City Undercover - £294.99 @ Argos
PlayStation VR with Camera, PlayStation VR Worlds, VR Karts - £349.99 @ Game
Games
Persona 5 [PS4] £31.85 @ Simply Games
Pokken Tournament DX [Switch] £35.00 @ GamesCentre
Xenoblade Chronicles X [Wii U] £17.95 @ eBay/The Game Collection
The Binding of Isaac Afterbirth+ [Nintendo Switch] £24.99 @ Base
Destiny 2 w/ Coldheart Exotic Weapon [Xbox One] £29.99 @ Simply Games
Deus Ex: Mankind Divided [PS4 / Xbox One] £4.99 @ Argos
Resident Evil Origins Collection [PS4] £13.85 @ Base
Ghost Recon Wildlands [PS4/Xbox One/PC] FREE Weekend (12th - 15th Oct)
Super Mario Odyssey [Switch] £39.99 @ Grainger Games
Gran Turismo Sport w/ Limited Edition GT Dualshock 4 Twin Pack [PS4] £69.99 @ VERY
Resident Evil 7 Biohazard [Xbox One] £15.00 @ Tesco Direct
Middle-earth: Shadow of War [PS4 / Xbox One] £34.85 @ ShopTo
Accessories
Playstation Plus 12 month subscrition - £38.86 @ ShopTo