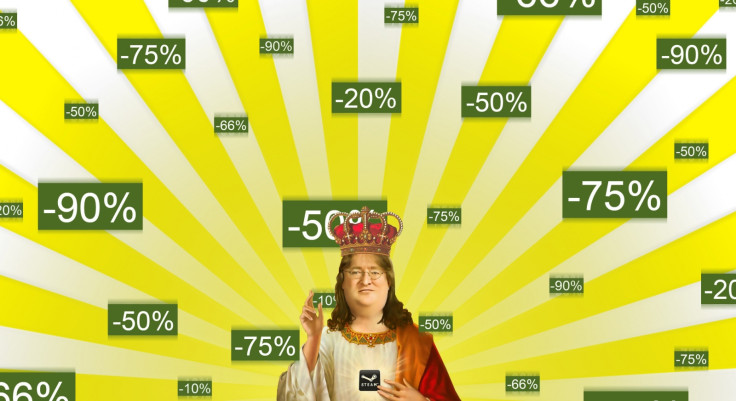 This week's round-up of the best video game deals and discounts in the UK includes some of the best offerings from this summer's Steam sale, including 2016 favourites Dishonored 2, Stardew Valley and Superhot.
Other games on offer include recently-released shooter Prey, virtual reality shooter Farpoint and pre-orders for Final Fantasy 12: The Zodiac Age and Nintendo's anticipated platformer Super Mario Odyssey.
On the console side of things there are three Xbox One S consoles (two with 500GB hard drives and one with 1TB), with a PlayStation VR headset, an Xbox controller and a premium gaming headset also available at a discount.
Consoles
Xbox One S 500GB w/ Battlefield 1 or Fifa 17 + Overwatch, Forza Horizon 3, Rise of the Tomb Raider and Halo 5: Guardians - £219.99 @ Tesco Direct
Xbox One S 500GB w/ Forza Horizon and Fifa 17 - £188.99 @ Grainger Games
Xbox One S 1TB w/ Forza Horizon 3, Gears of Wars 4, Overwatch & Extra Controller + £20 Argos Vouchers - £269.99 @ Argos
Games
Final Fantasy 12: The Zodiac Age w/ limited edition t-shirt [PS4] £29.85 @ Simply Games
Farpoint [PSVR] £19.85 @ Shopto
Super Mario Odyssey [Nintendo Switch] £42.75 @ Base
Lego Dimensions [Xbox One] £32.99 @ Argos
Command and Conquer: The Ultimate Edition [PC] £3.60 @ CDKEYS
Steam Summer Sale
Middle-Earth: Shadow of Mordor - £3.19
Accessories
Astro A50 Halo Edition Wireless Xbox One / PS4 Gaming Headset - £114.99 @ Argos Ebay
PlayStation VR + Camera - £329.86 @ Shopto
Xbox One Blue Wireless Controller w/ Gears of War 4 and Halo 5: Guardians - £54.99 @ Game